WISD Board Members and Administration cooked lunch for maintenance and business office staff on Friday to show their appreciation for the hard work and dedication of each staff member!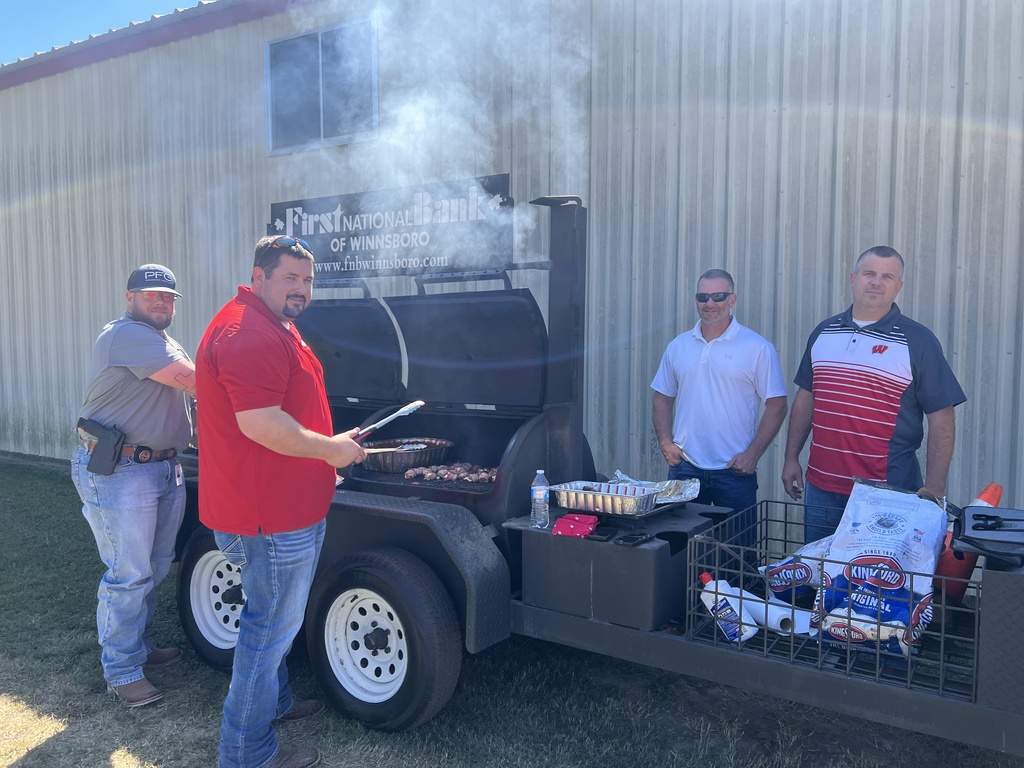 All 2022 Little Cheer Clinic participants will perform during halftime of the September 23 game Red Raiders vs. Rains. All Little Cheerleaders will get in free to the game!!! Parents will need to purchase a ticket online at
www.winnsboroisd.org
.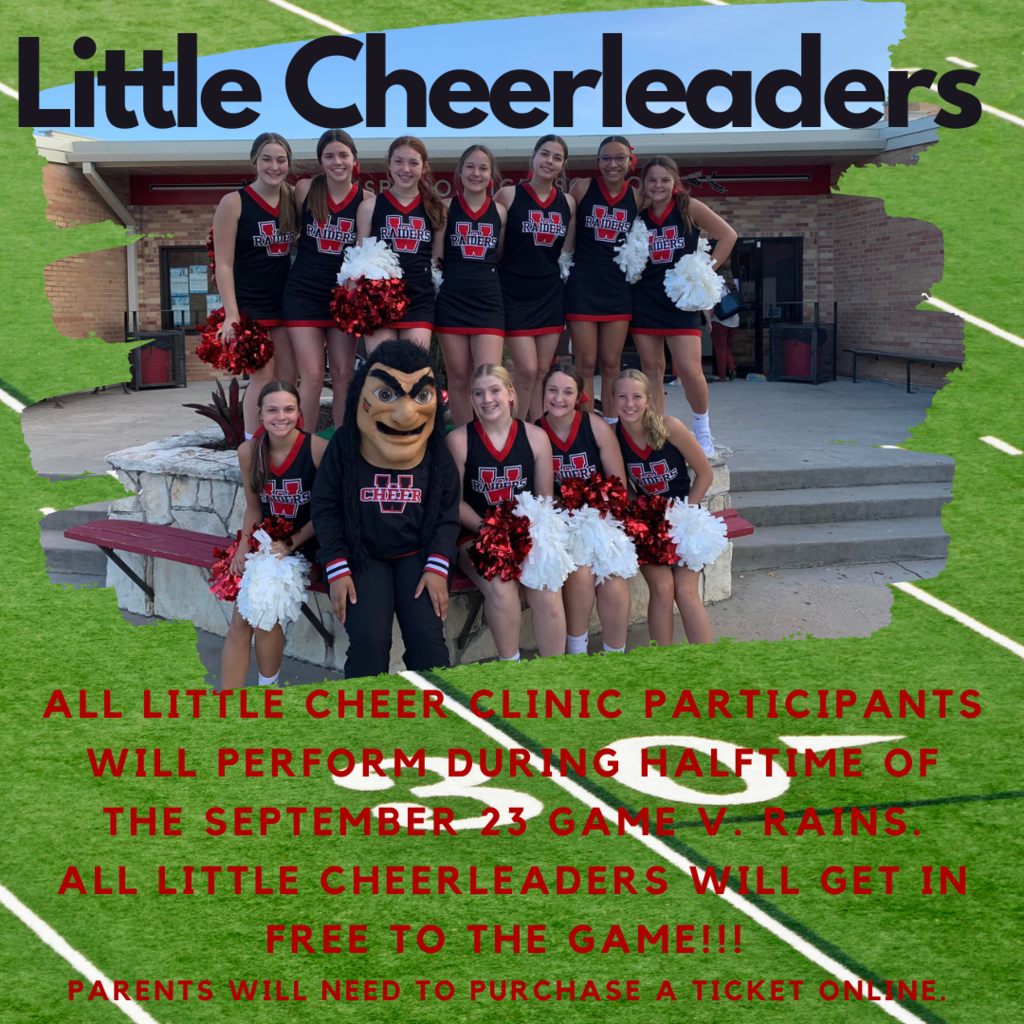 Tonight's Winnsboro Independent School District regular board meeting will be held at Winnsboro High School in the library. The location of the meeting was changed due to air conditioning repairs at the Intermediate campus. Due to the location change, the meeting will not be live streamed. We apologize for any inconvenience and appreciate your understanding.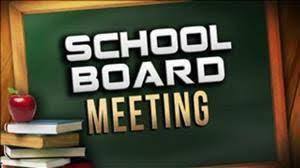 Free GED prep classes will soon be held at Winnsboro High School. Classes will be held on Tuesday and Thursday evenings from 5:30-8:30 p.m. beginning Tuesday, Sept. 27. Registration for classes is held at the central Adult Education office in Mt. Pleasant (105 N. Riddle Street). Participants must be 17 or older to enroll.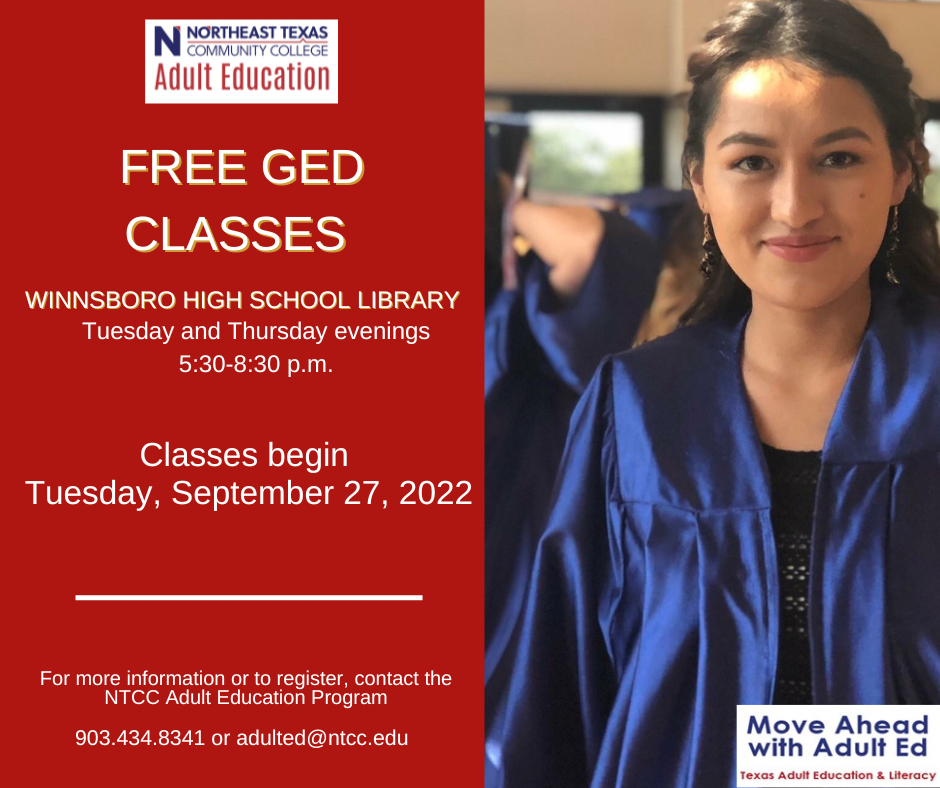 WHS was fortunate to have Commander Joseph McDaniel of the VFW Post 3992 as a guest speaker for the Social Studies Department's Annual Constitution Day program Wednesday. Commander McDaniel was a hospital Corpsman in the Navy; deployed to Iraq and Afghanistan. His job was to treat wounded Marines and Sailors. Commander McDaniel served 20 years and retired in 2020. Students learned about military service, defending the Constitution, and that freedom comes with a cost.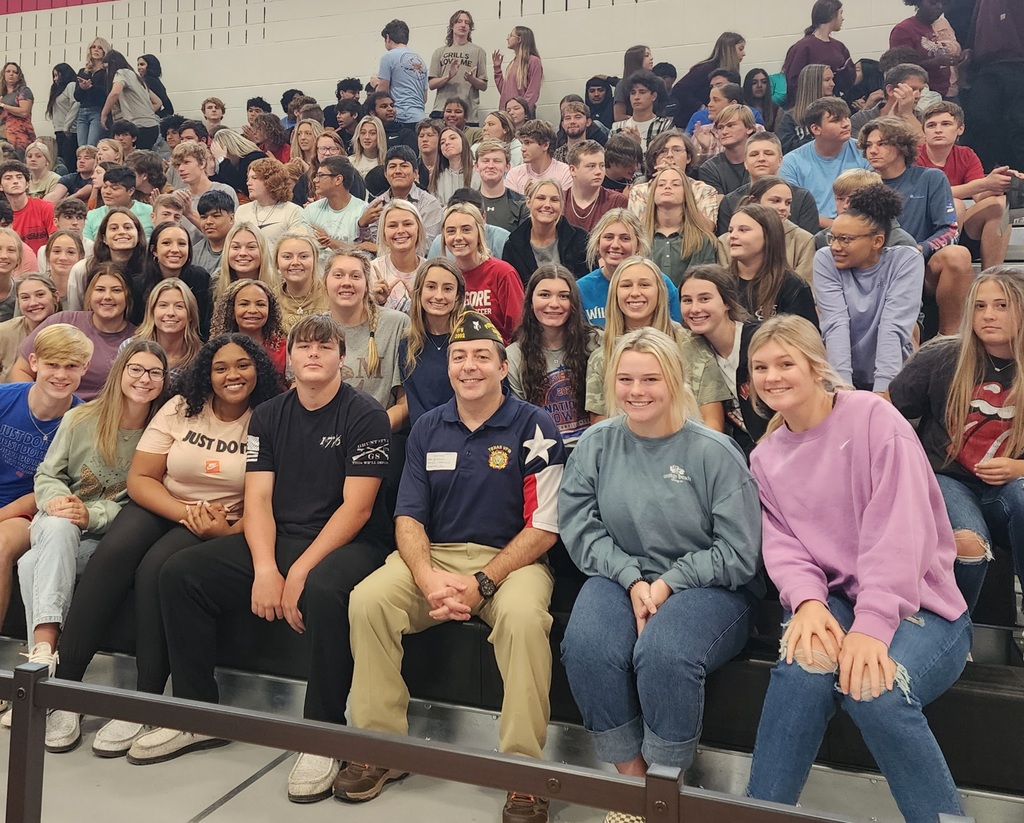 WISD will be conducting safety drills this morning.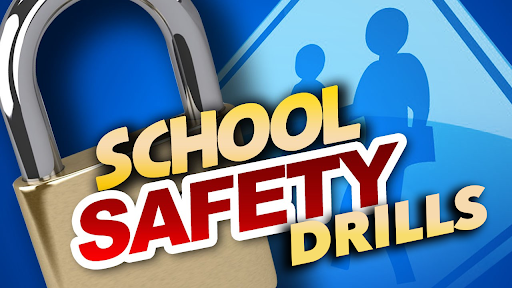 Friday Night Game Information: Winnsboro Vs New Boston, kick-off is set for 7:00 p.m.!!! Tickets will be purchased with cash at the gate, no app is necessary. The pictures attached show the locations of interest for the coaches and fans as we prepare for games this week. New Boston made adjustments to their visitor side team bus and equipment parking locations. GO RAIDERS!!!!!!!!!!!!!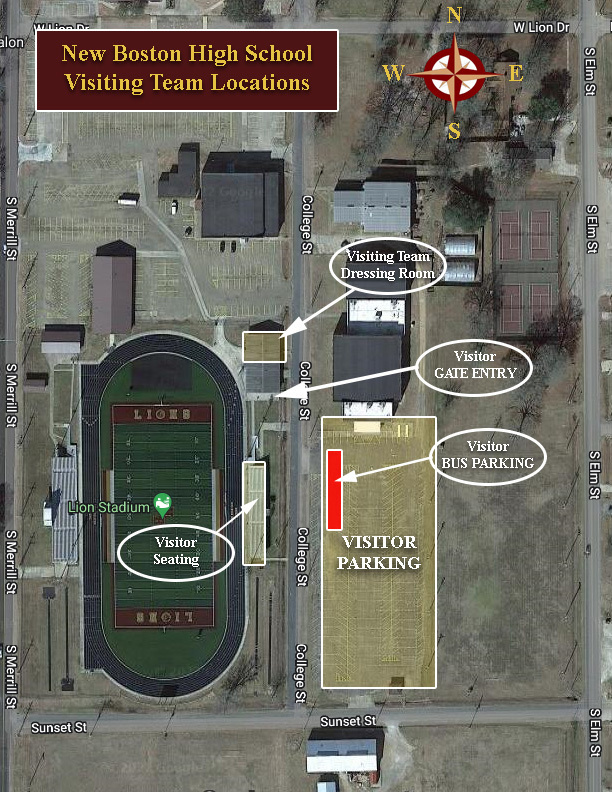 Cindy Rogers from Winnsboro High School was selected as the "Extra Yard For Teachers" award winner. Rogers has been in education for 16 years. She teaches Robotics and goes above and beyond to serve kids. Rogers' love for teaching does not go unnoticed. Her football players surprised her and presented her with the game ball recognition award, a t-shirt, and a gift card. It is a great day to be a Raider.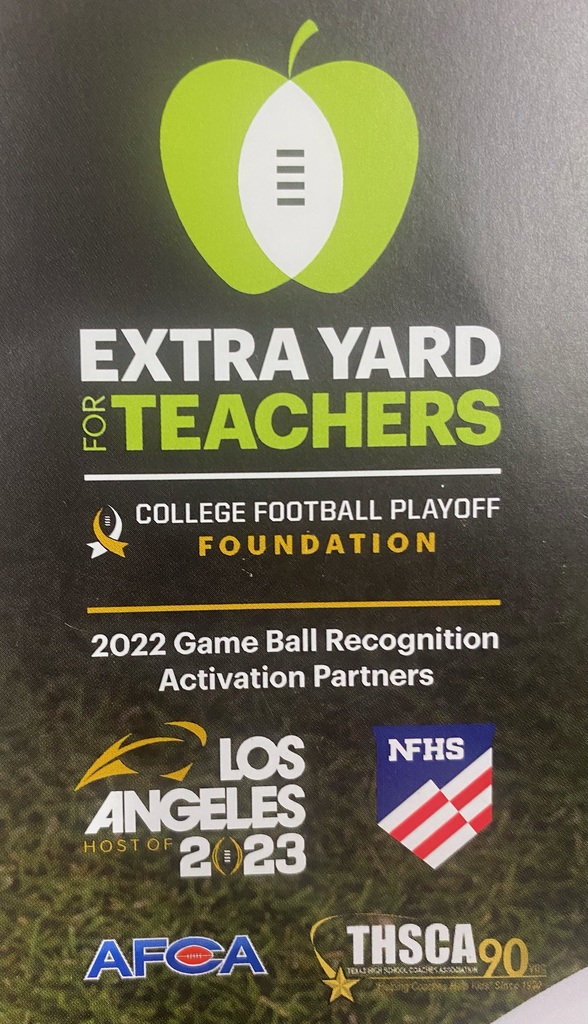 WISD was awarded a $4,000 grant from the Dollar General Literacy Foundation to purchase books for the Winnsboro Memorial Intermediate School library to start a Literacy Library at WMIS.


Raider Football schedule updates!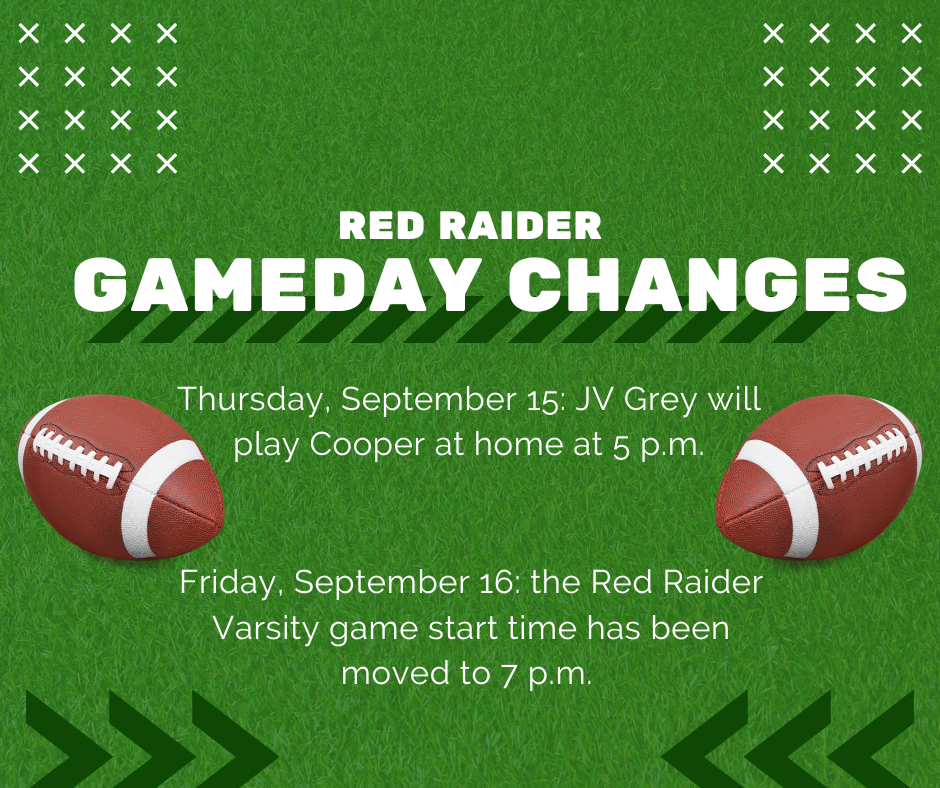 We appreciate all who serve!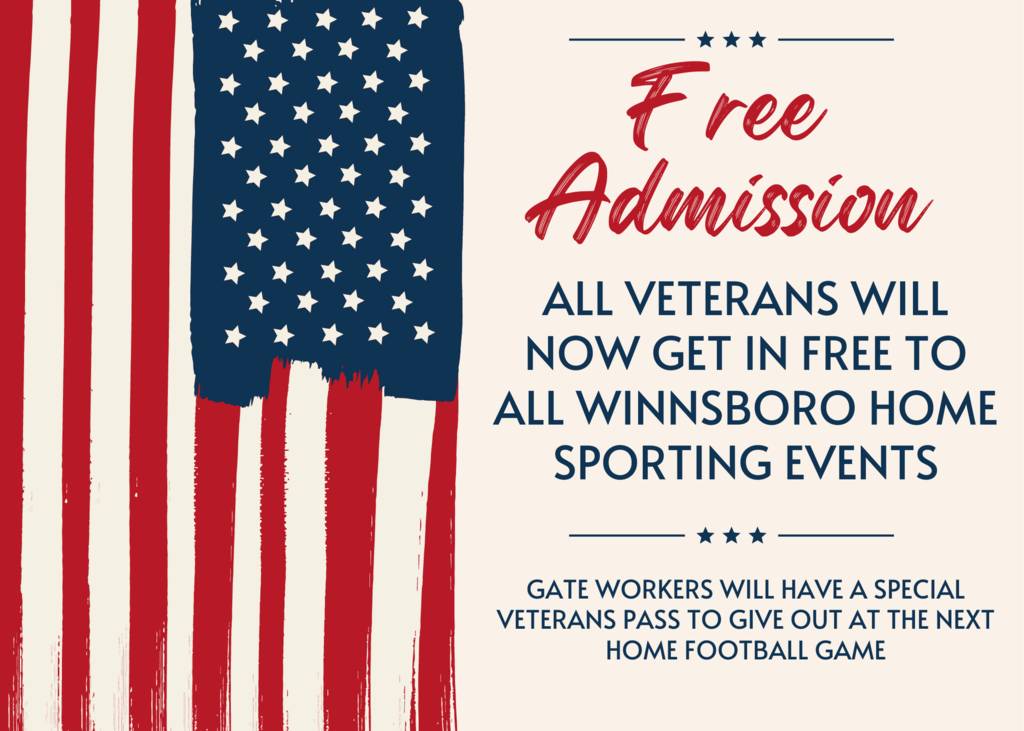 WHS cheerleaders welcomed the Intermediate students to school on this game day Friday!! It's a great day to be a Raider!!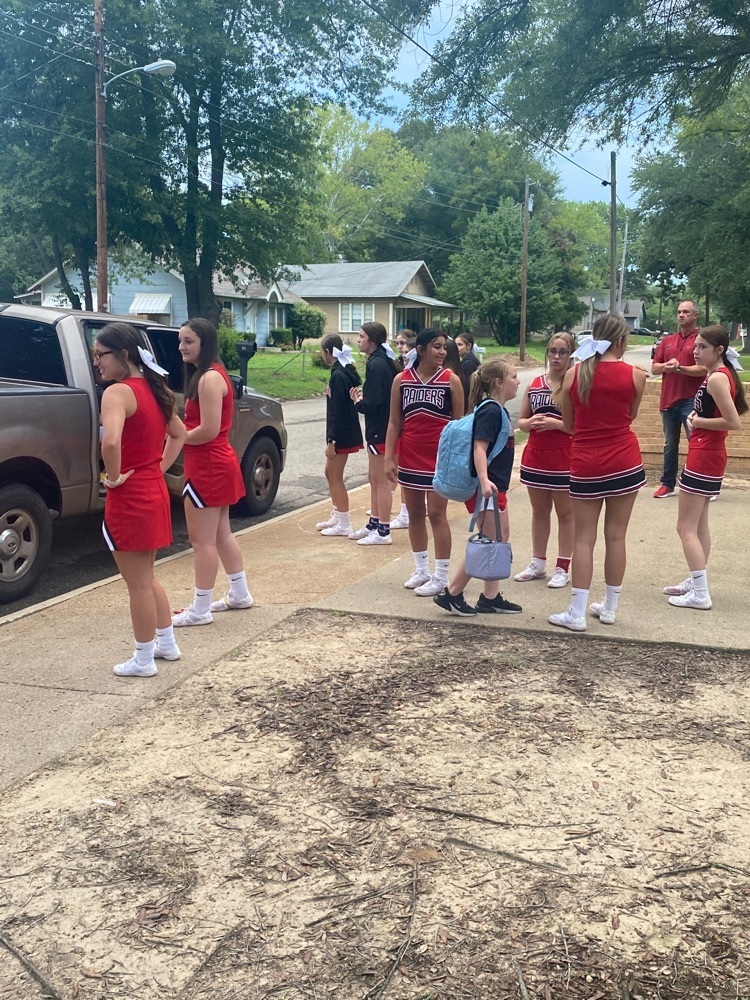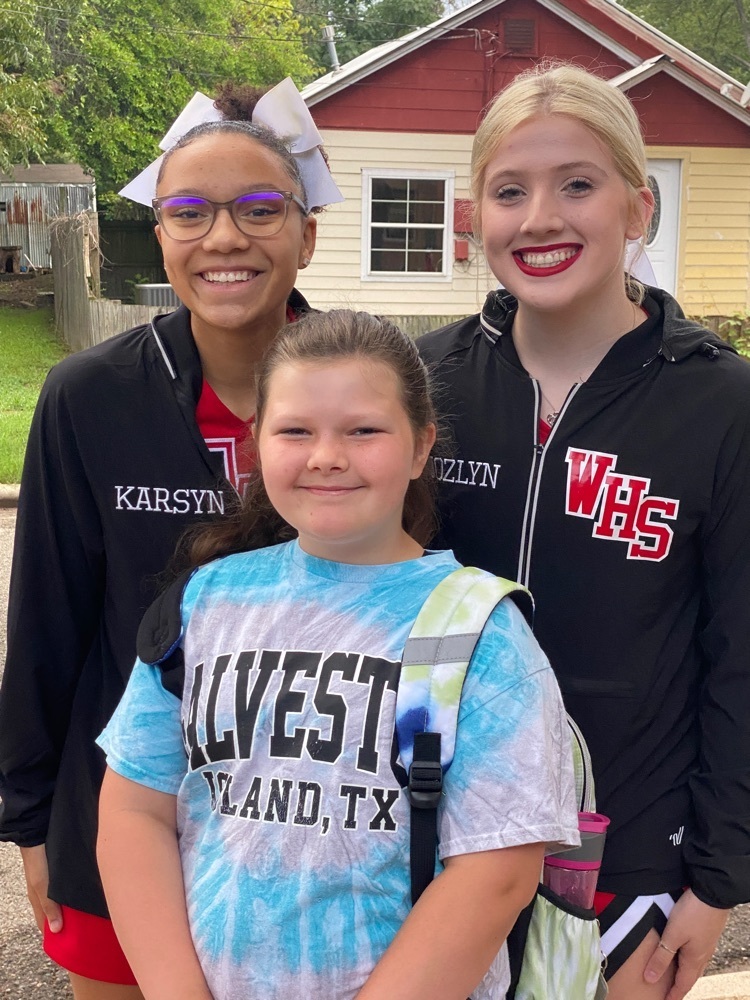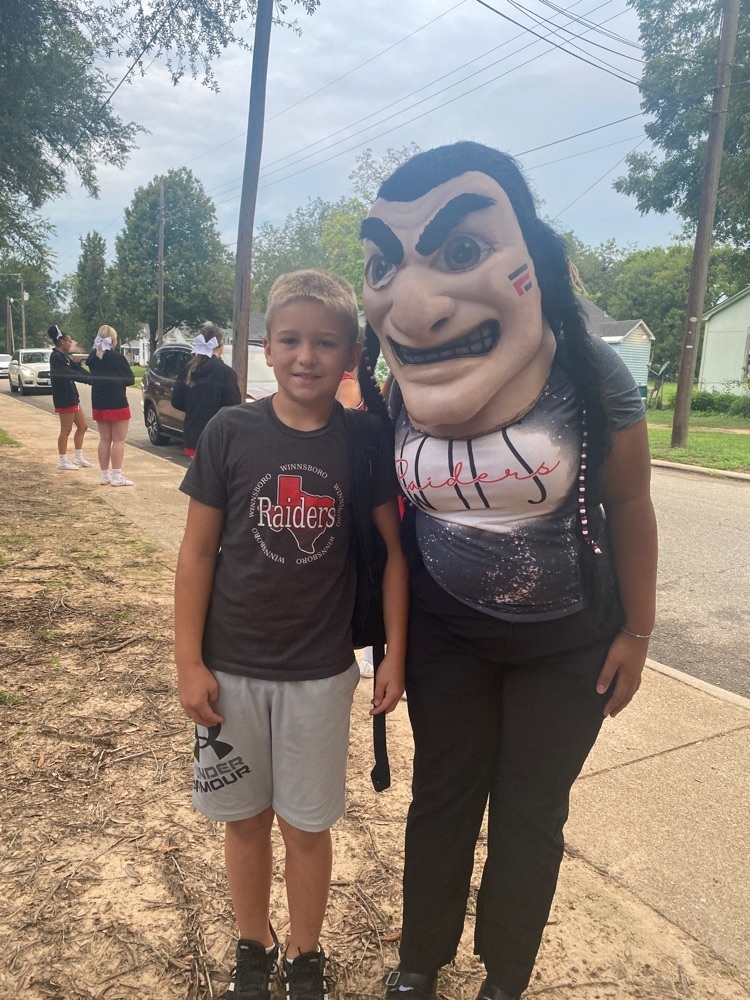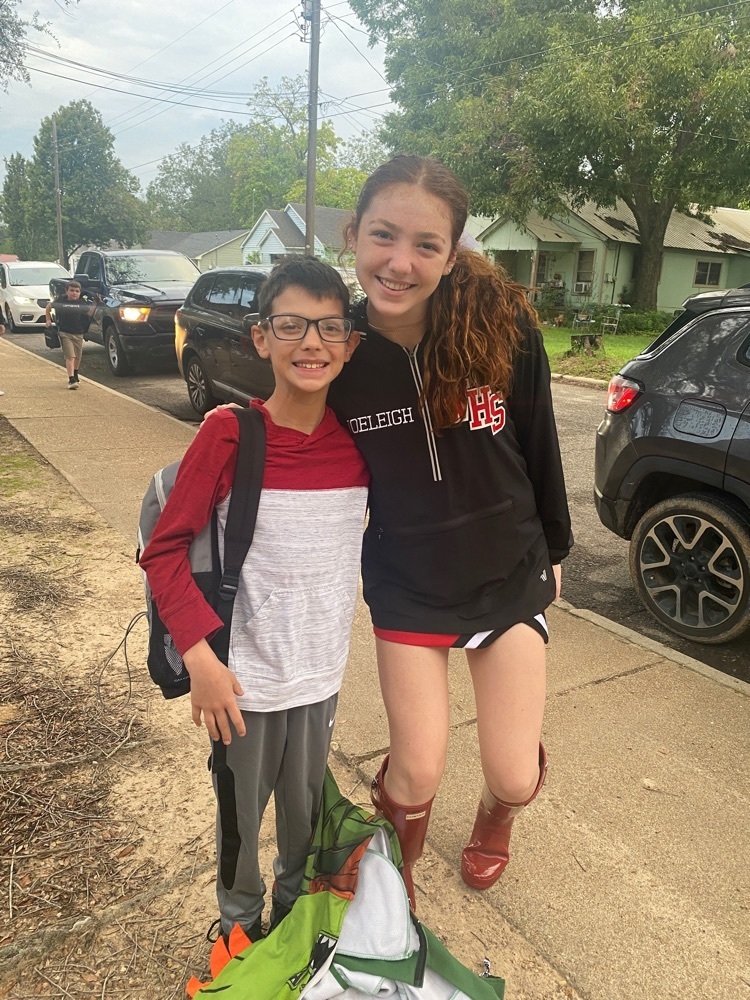 Here is your 2022 WHS Braves Football Schedule!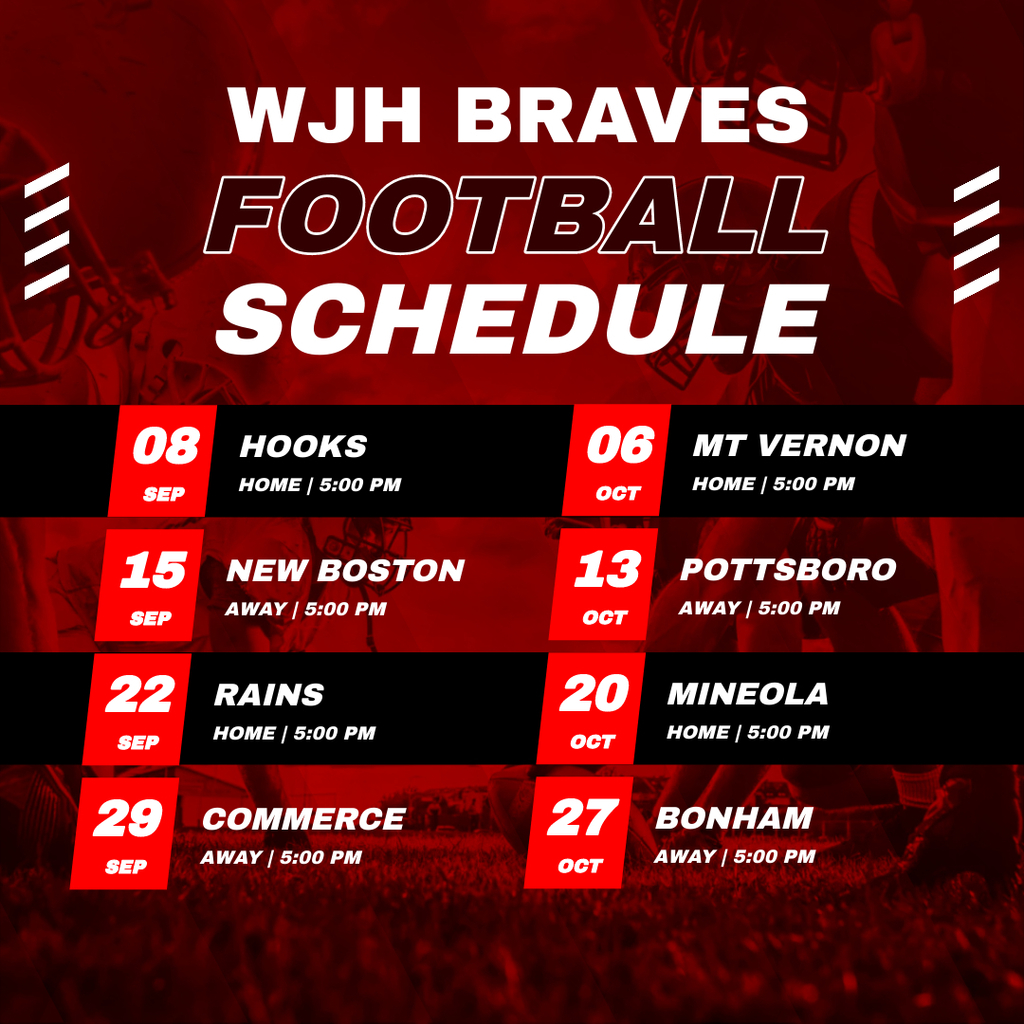 WISD Homecoming week dress up themes!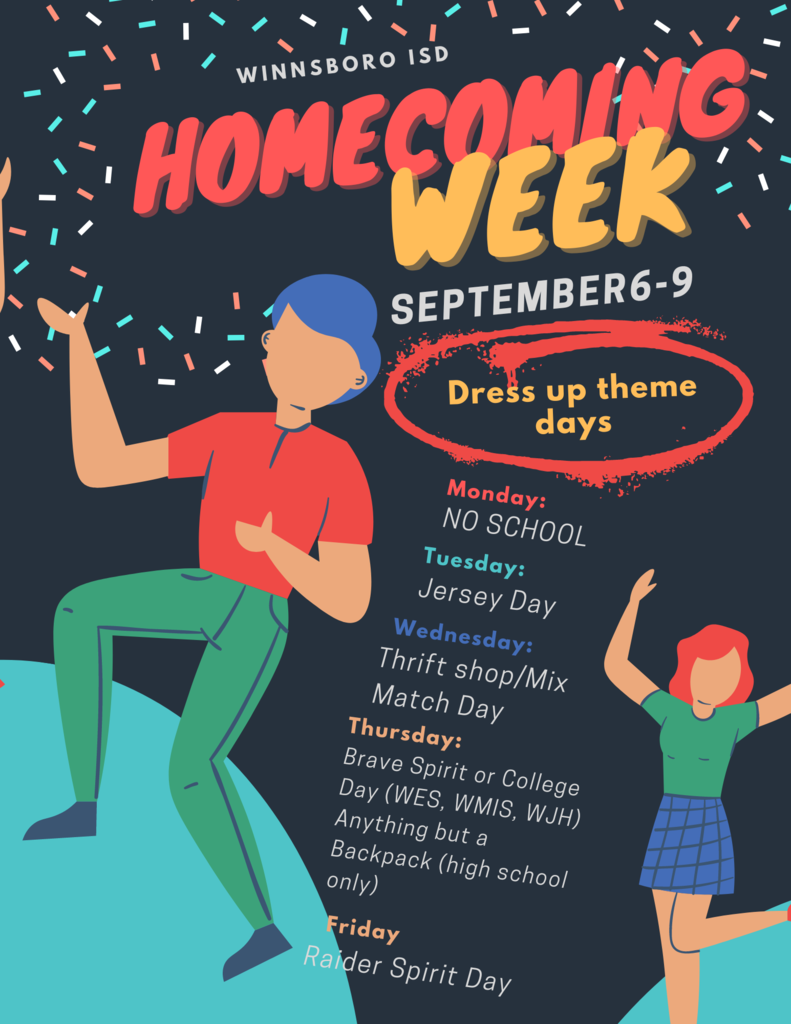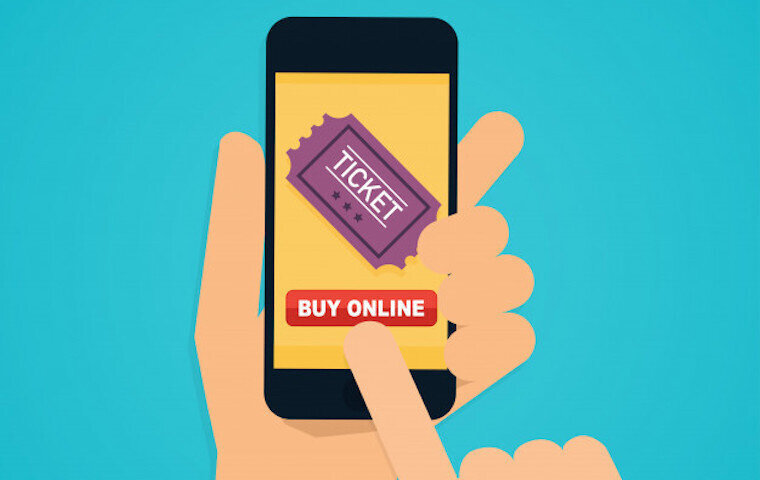 WES invites parents to come enjoy lunch with their students on dedicated days! Guest Lunch Schedule: Pre-K- 1st Friday of each month Kindergarten- 2nd Friday of each month First grade- 3rd Friday of each month Second grade- 4th Friday of each month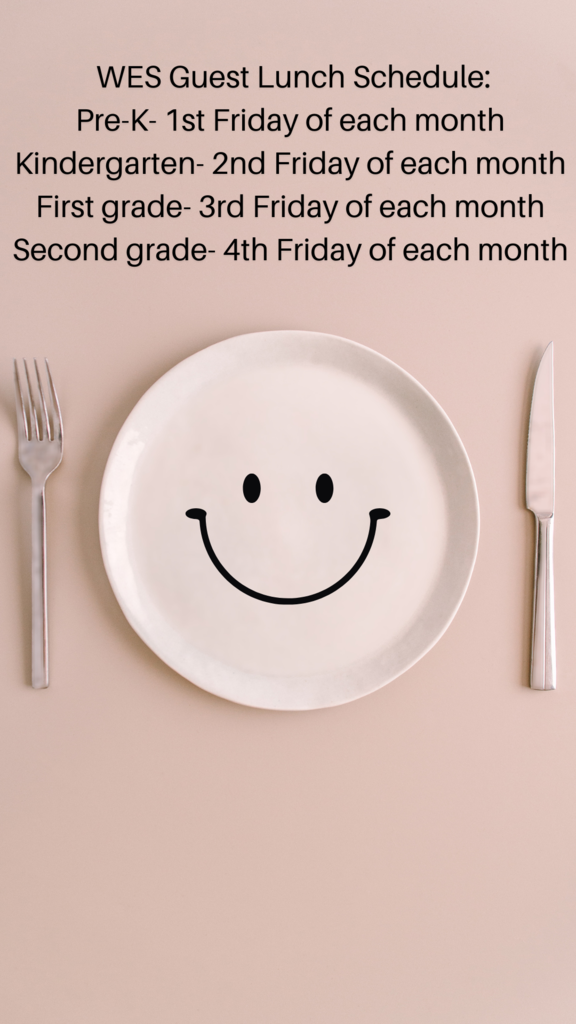 Friday, September 2 is WHS spirit day!