Please make plans to attend 2022 Rugged Red Football Camp! You can register your child by following the QR code in the upper left had corner.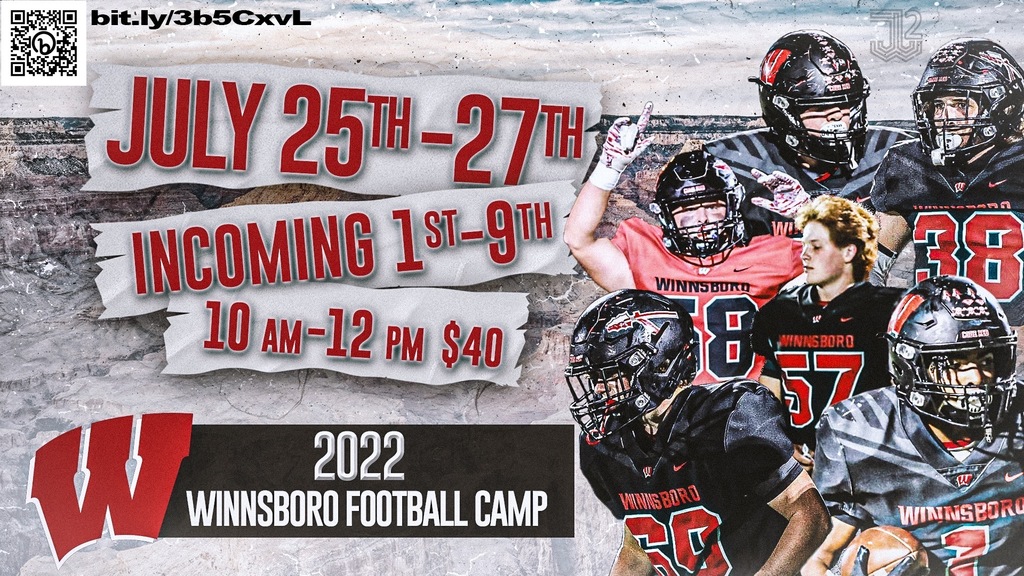 Here is your 2022 Rugged Red Football Schedule!!!!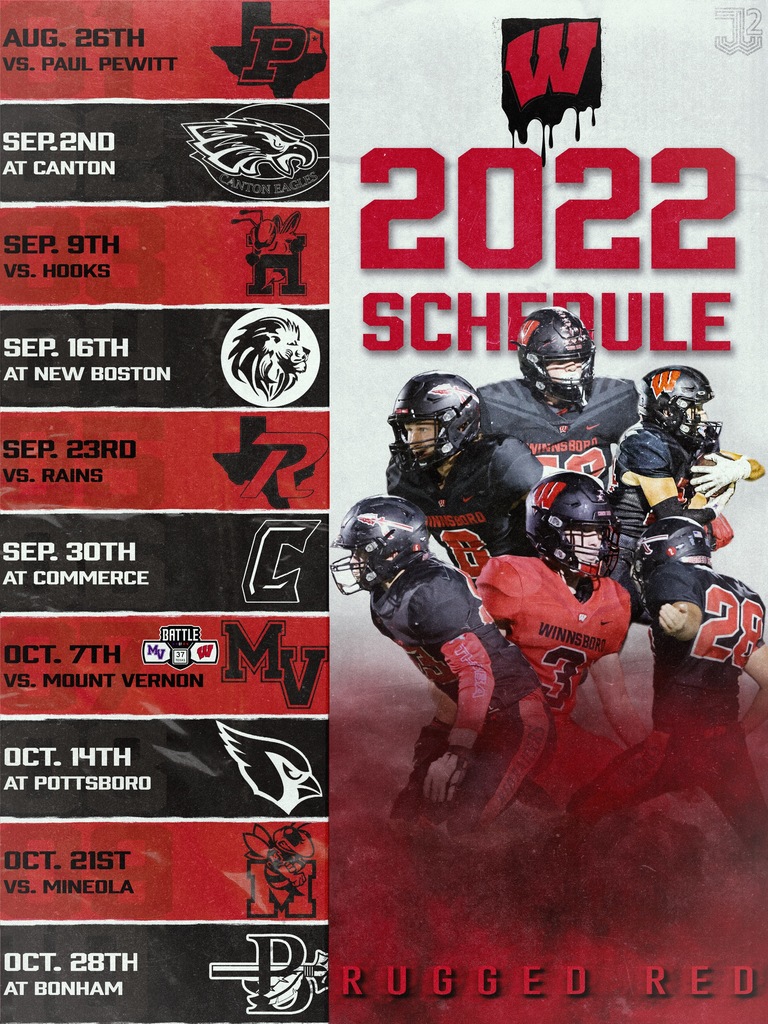 Online Registration for the 2022-2023 school-year is now available online in your Parent Portal account! Please visit the WISD website for additional resources. Under the parents tab select the + to the left of Ascender Parent Portal heading and additional resources are available. If you already have a Parent Portal account you should be able to register your student when you log in to your existing account.
www.winnsboroisd.org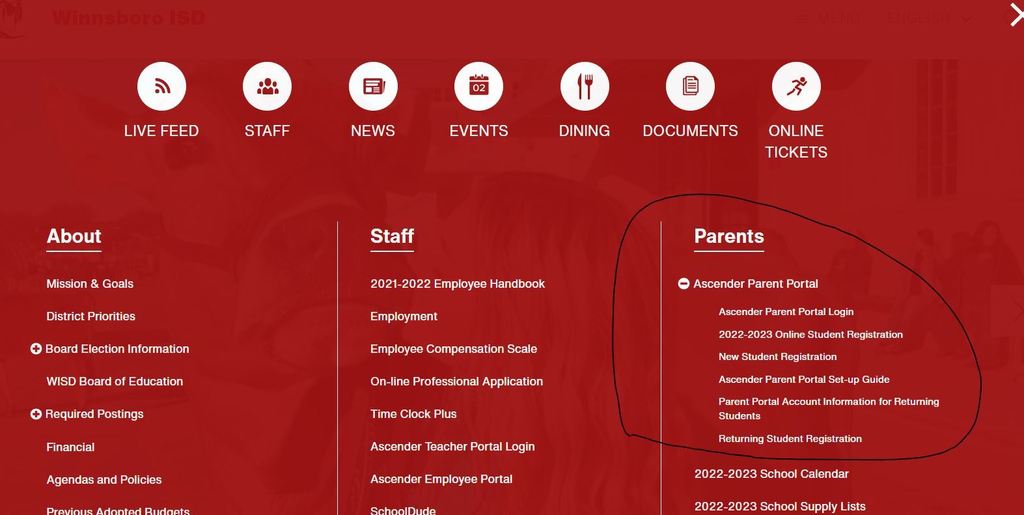 Here are your 2022-2023 Winnsboro Junior High School Supply lists!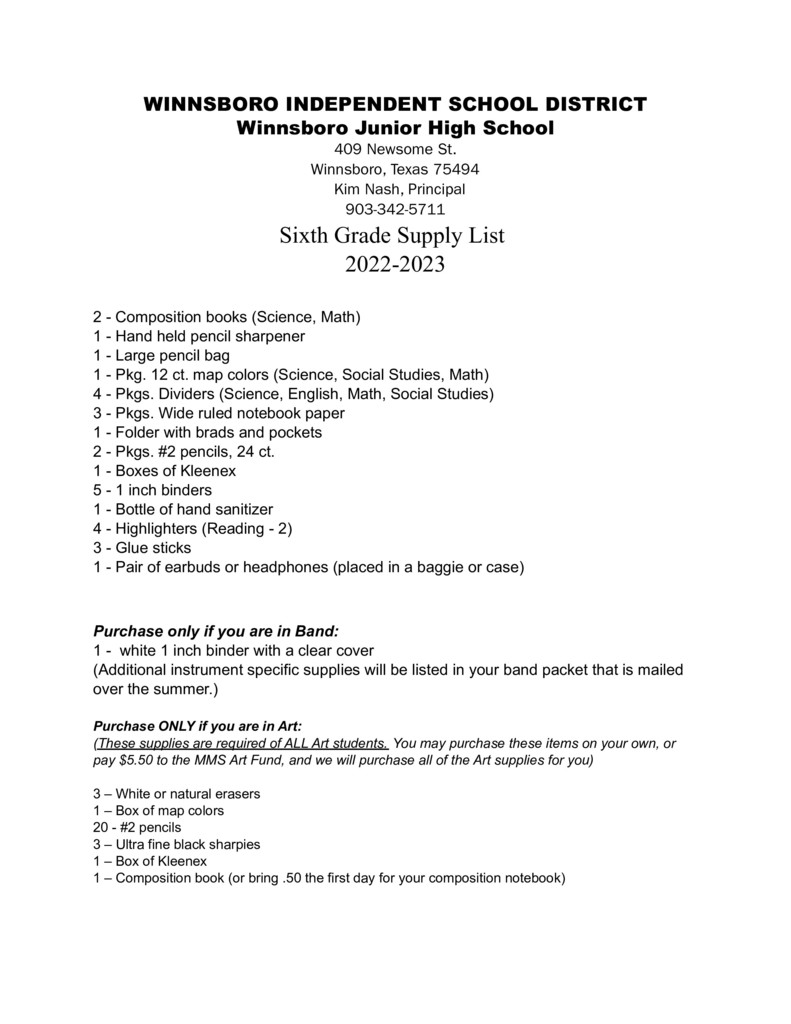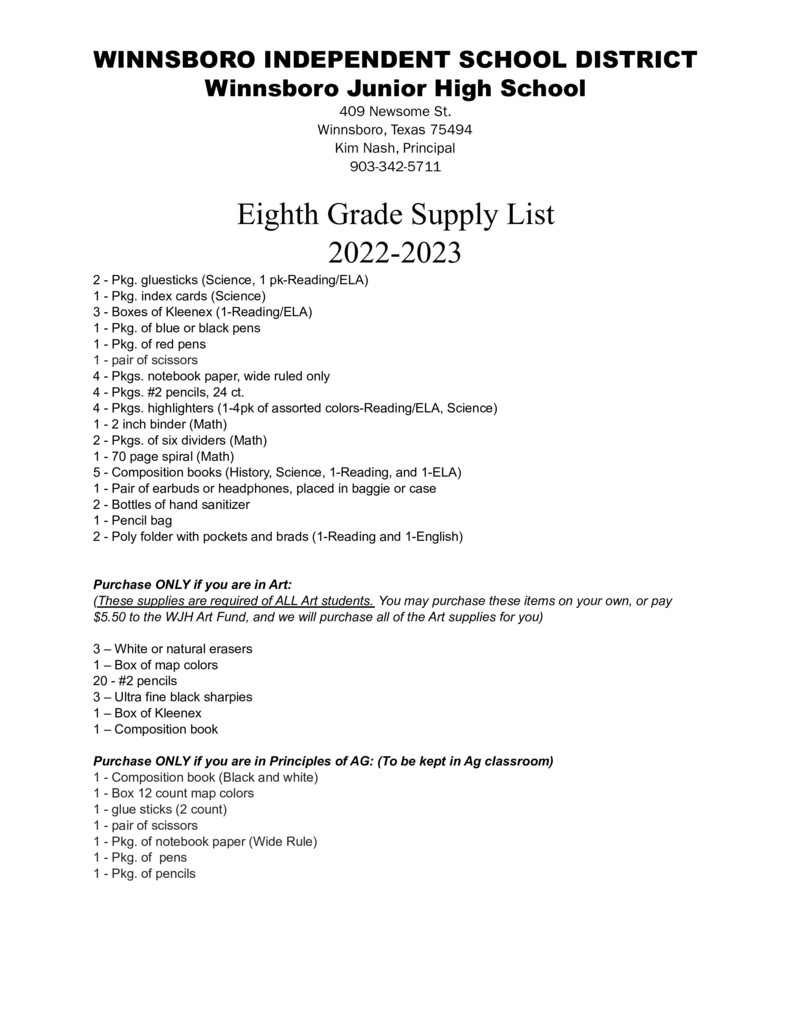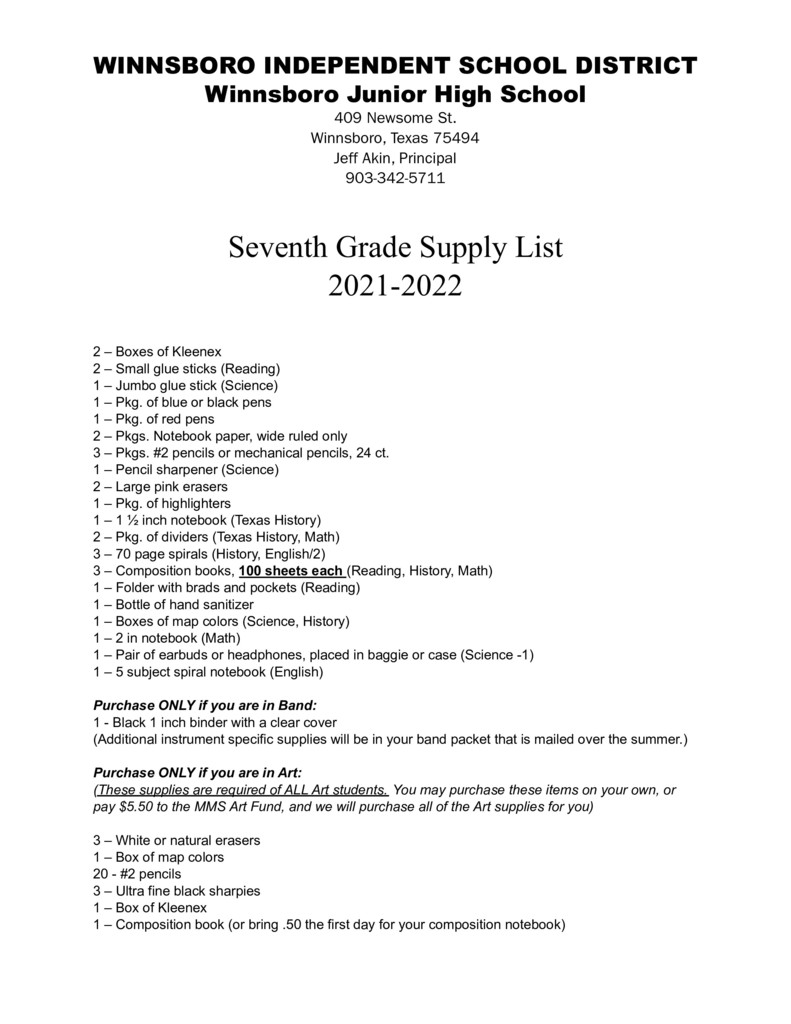 Here are your 2022-2023 Winnsboro Memorial Intermediate School Supply lists!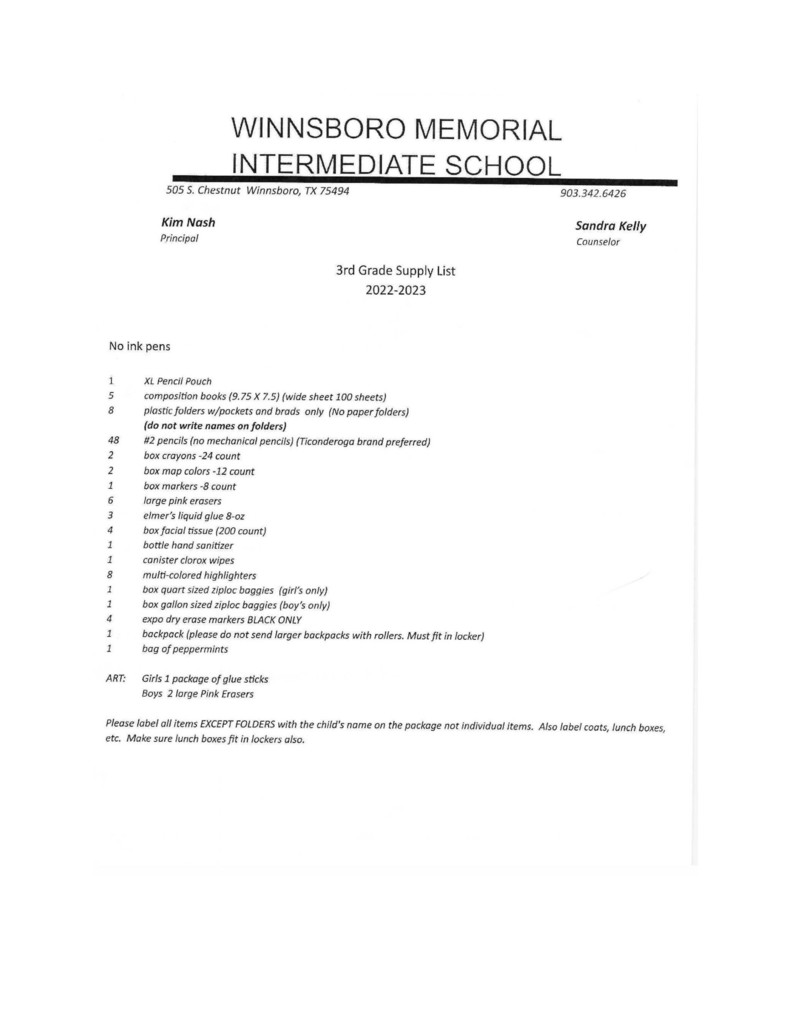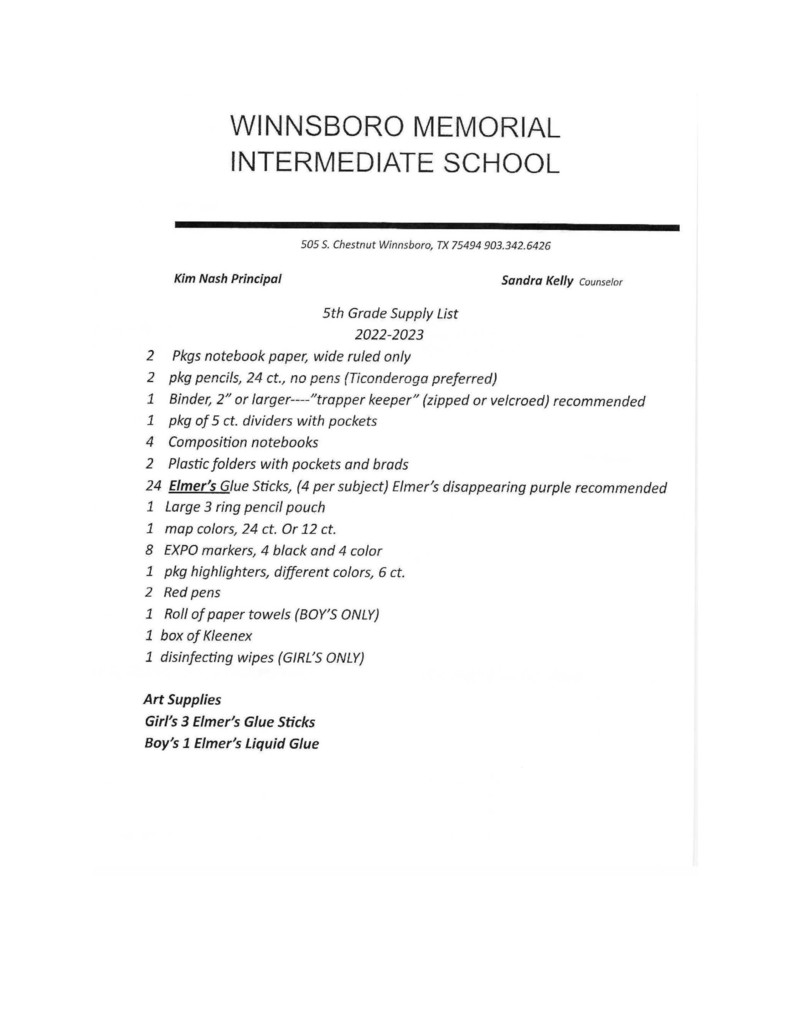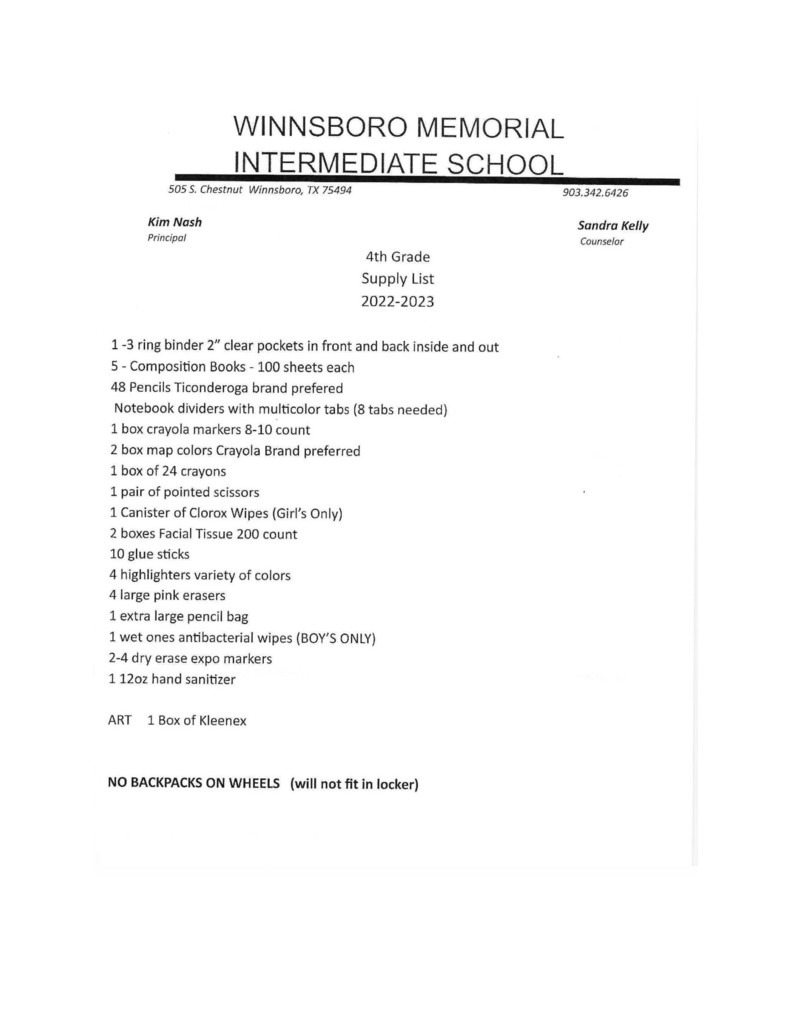 Here are your 2022-2023 Winnsboro Elementary School Supply lists.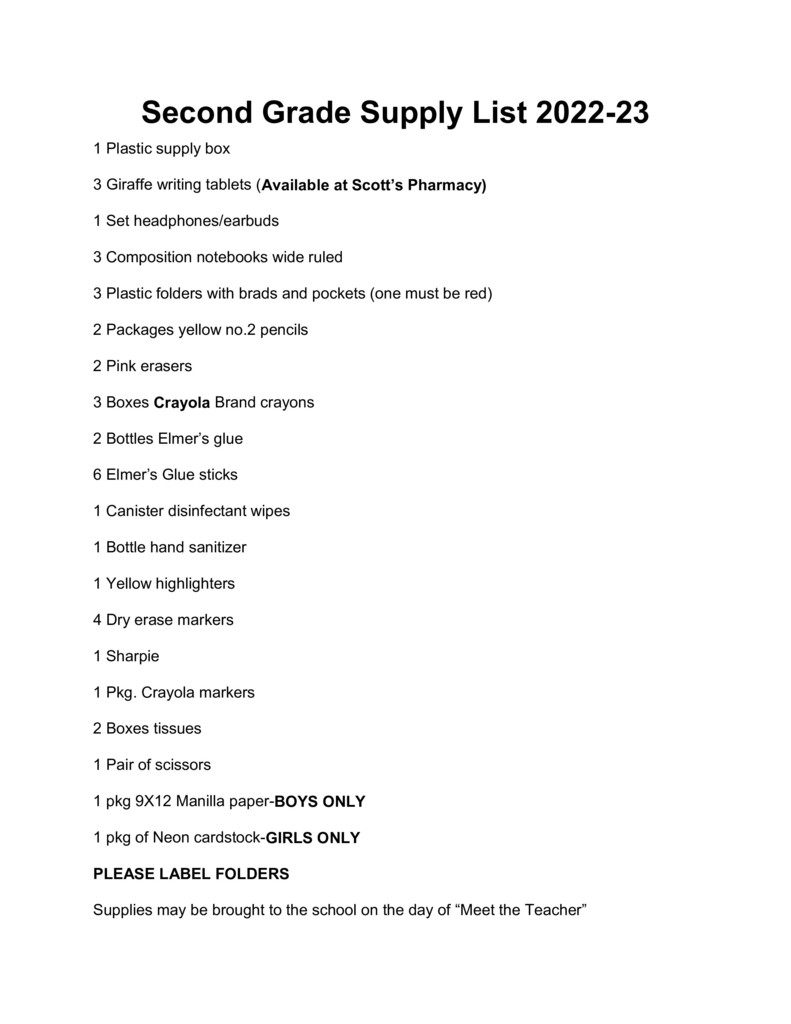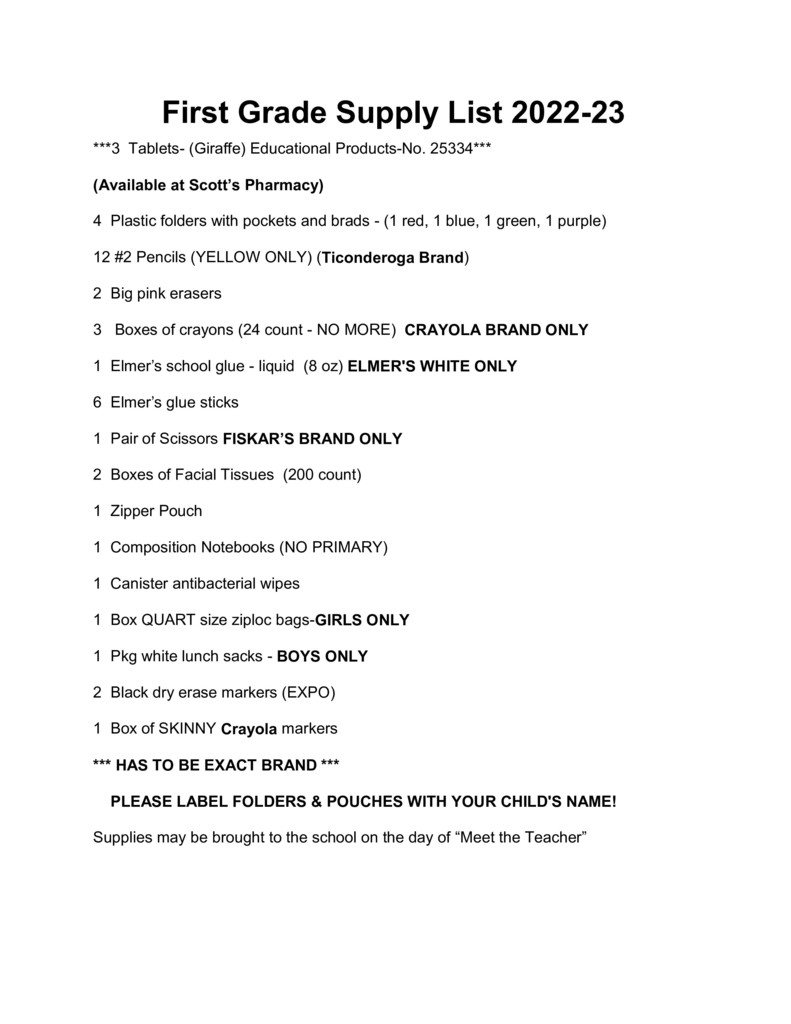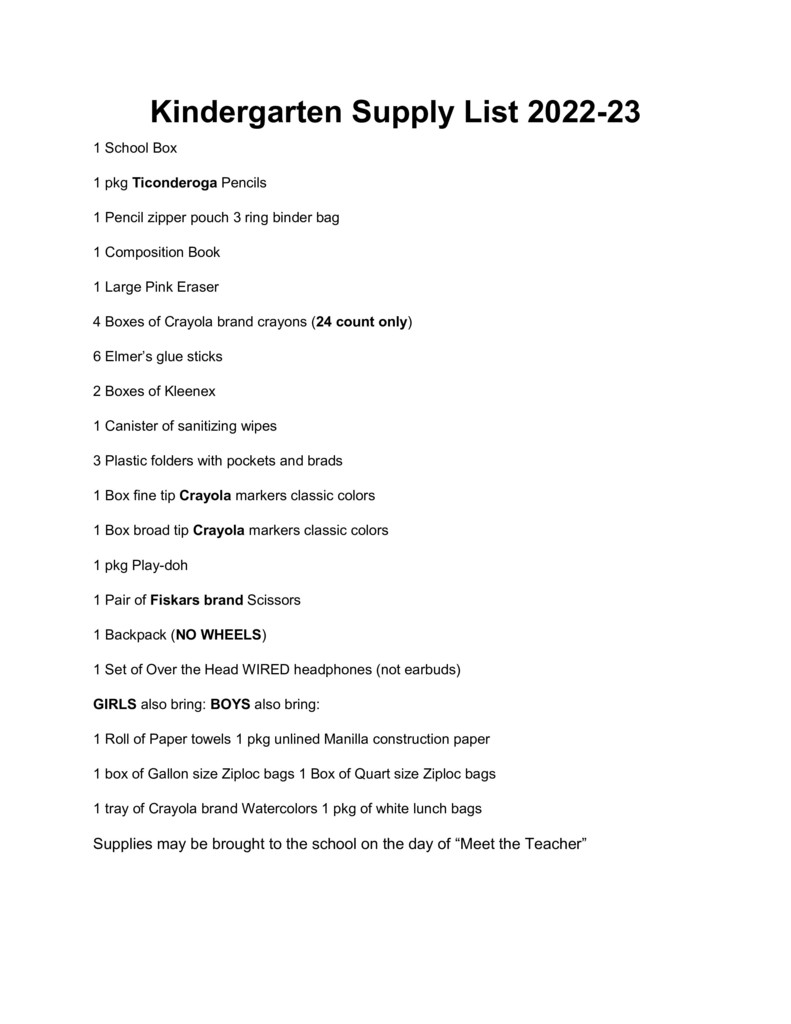 Winnsboro ISD will be serving summer meals June 6th– June 23rd, Monday – Thursday. Meals are free to all area children 18 and younger and enrolled students with disabilities up to 21 years old. Meals must be eaten onsite. Winnsboro Elementary will serve breakfast from 7:30 am – 8:00 am and lunch from 11:30 am – 12:00 pm. Winnsboro Junior High will serve breakfast from 7:30 am – 8 am and lunch from 11:00 am – 12 pm. Winnsboro High School will serve breakfast from 7:30 am – 9:45 am and lunch from 11:30 am – 12:30 pm. All sites are open to the public. We will post menus for each site as soon as possible.

If you have not done so already please register your student to attend the 2022 Lady Raider Basketball Camp. Camp begins Tuesday, May 31!!! To register please complete the form below!
https://forms.gle/1JwdqcDNHrPAkxi48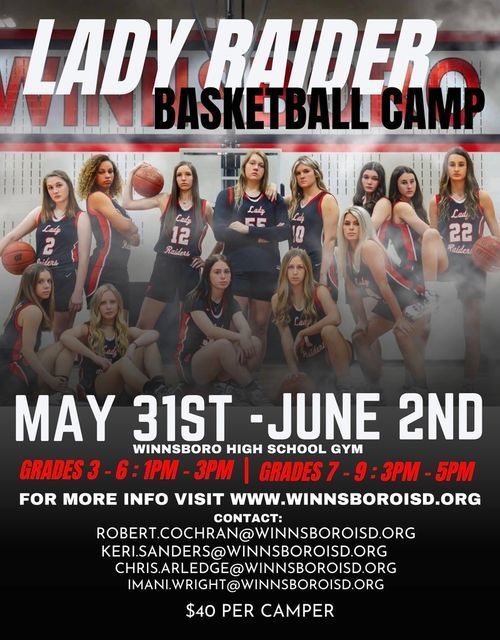 WISD had the pleasure of honoring Ron Smedley for his 12 years of service to the students, staff and community of WISD. Just a few of the accomplishments of the WISD Board during Smedley's tenure include, facilitating the building of several new facilities including the new high school as well as implementing new academic, athletic and other opportunities for our students. Thank you so much for your service!!!!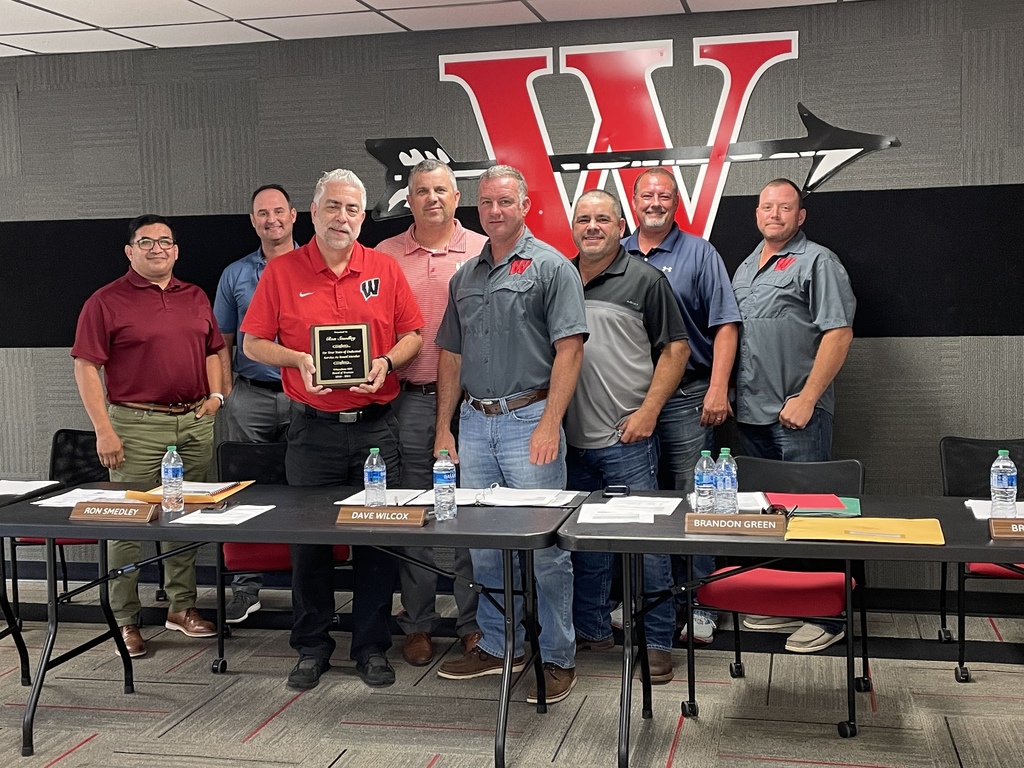 At approximately 3:45 p.m. Monday, May 16, a WISD bus was involved in a single vehicle accident. Eight WISD students were taken to area hospitals by ambulance with non-life-threatening injuries. As of this morning, all students have been released from area hospitals. All other students who were riding the bus at the time of the accident were taken to the Winnsboro Civic Center and picked up by their parent or guardian. The cause of the accident is currently under investigation by local police officials. WISD would like to thank all of the first responders, staff and police officers for their timely response and critical support in the moments after the accident.

All parents of students involved in the WISD bus accident have been notified. All students have been picked up by their parents or guardian.

A WISD bus was involved in a single vehicle accident at 3:45. WISD officials are in the process of contacting parents at this time. The bus involved was bus #7. Parents of students riding this bus will be able to pick up their children at the winnsboro city auditorium.

Mark your calendar to attend the Lady Raider Basketball Camp May 31-June 2!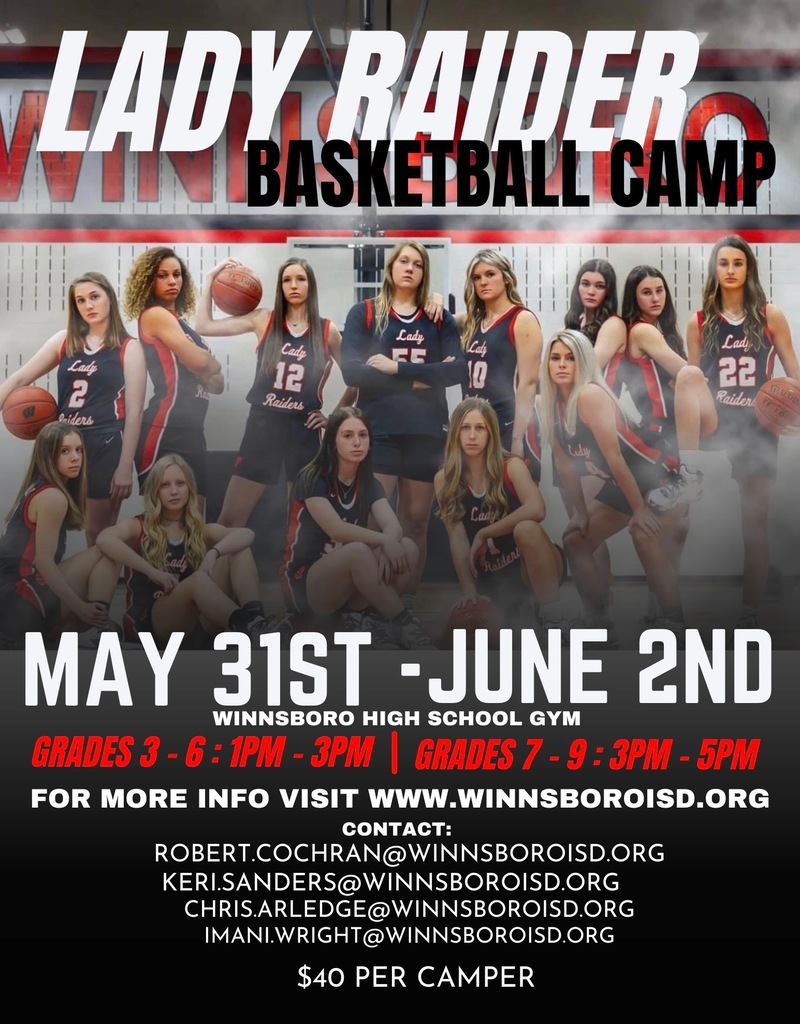 Red Raiders UIL Area Baseball Playoff Information: WINNSBORO vs. WEST RUSK Game 1 will be at Cumberland Academy in Tyler @ 7pm Friday, May 13th. Game 2 will be at Grand Saline @ 5pm Saturday, May 14th. Game 3 (if needed) 30 minutes following Game 2

UNOFFICIAL ELECTION RESULTS FOR THE WISD BOARD OF TRUSTEE ELECTION MAY 7, 2022 Richard Banks-29 Marsha Duffey -155 Bret Burnett-251 Shelby Beaty-190 Jason Brunson -165 Brandon Green-343 David Henry-120 Billy Saucier -454 *Results do not become official until AFTER the canvass at the regular May 16, 2022 WISD School Board Meeting.

WHS Senior, Haleigh Risner has qualified for the UIL State Track Meet!!!!! The Class 3A state meet will take place in Austin, on Thursday, May 12. Way to go Haleigh!!!!!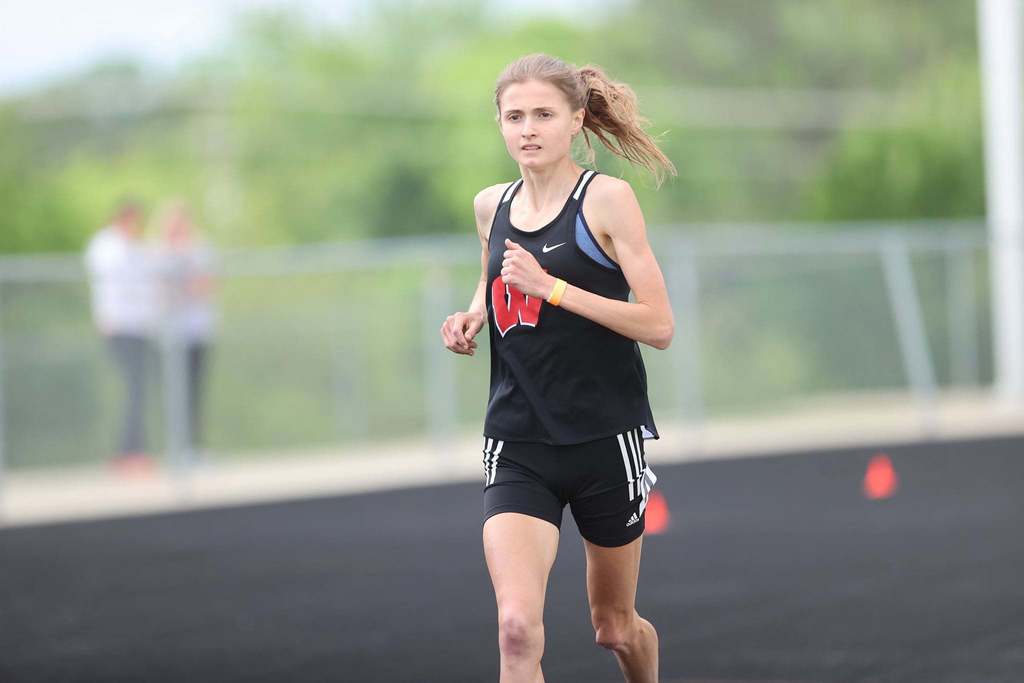 Bi-District Red Raider Baseball Playoff Information: WINNSBORO vs PAUL PEWITT Game 1: Friday, May 6th - 5pm @ Longview HS Game 2: (30 minutes following Game 1) Game 3 (if needed): Saturday, May 7th - 7pm @ Marshall HS Tickets for series: $3 for students and $5 for adults; all passes accepted

Lady Raider Softball Area Round Playoff information: All games will be played at Longview High School. Lady Raiders vs West Rusk Game One Friday, May 6, 6:30p Game Two Saturday, May 7, 4p Game Three (if necessary) Follows 30 minutes after game two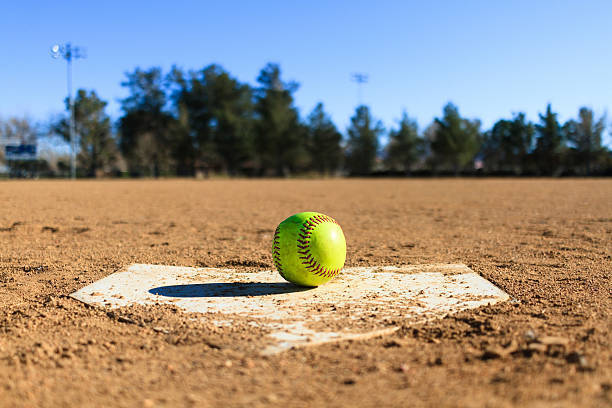 WHS junior, Hayden Deaton has qualified for the State Track meet!!!! GREAT JOB!!!!!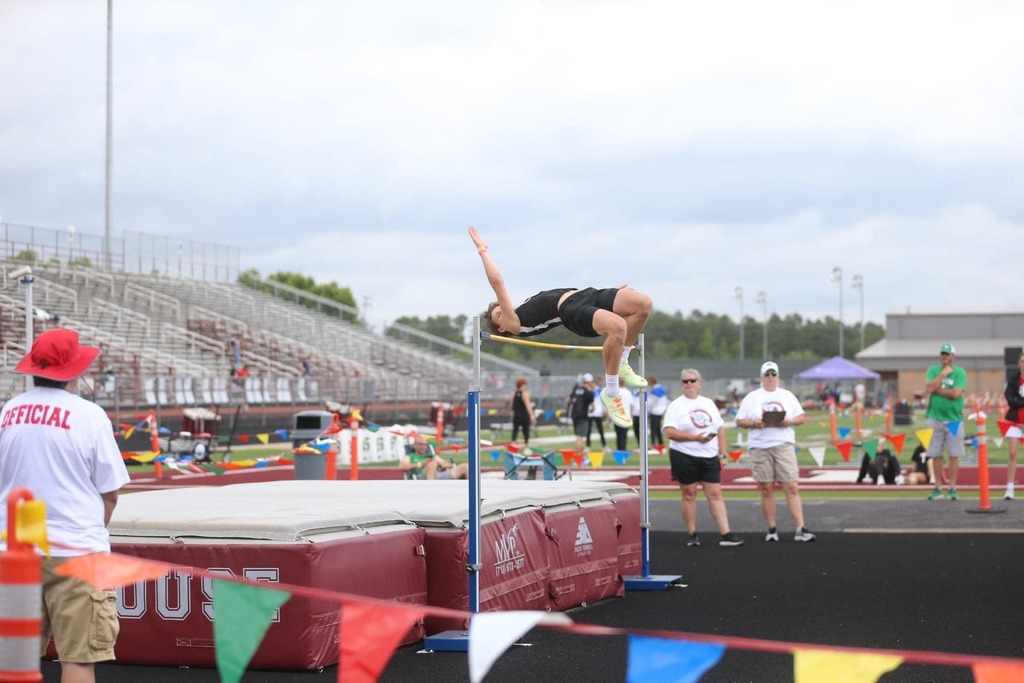 WES students held Market Day on Friday to teach students about consumerism. Students bought and sold products and services that they developed and made all by themselves.