Emma Allen, WHS Junior, Exhibited 5 Brown Swiss at the Fort Worth Show. Her Heifers in the March class took 4th and 5th out of 10, her older heifer took 4th in her class, and her 4 year old milking cows were in the same class and took 1st and 2nd in the class and advanced to the champion round where she took Senior Champion and won a rosette and a trophy!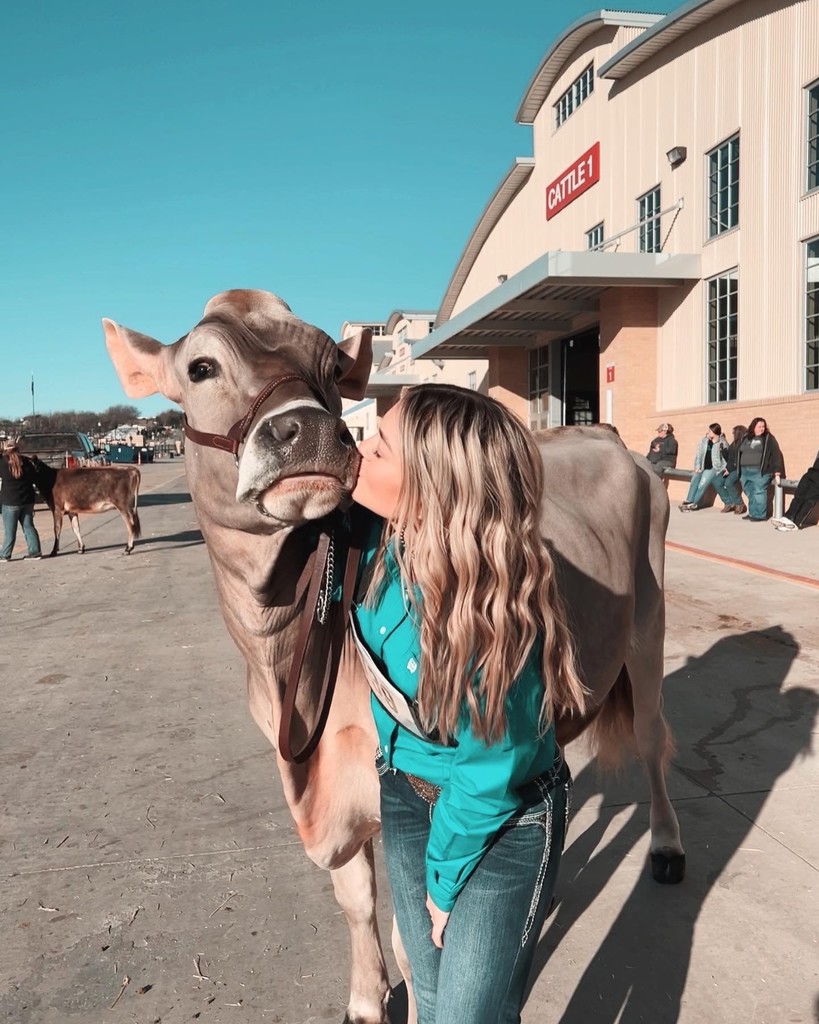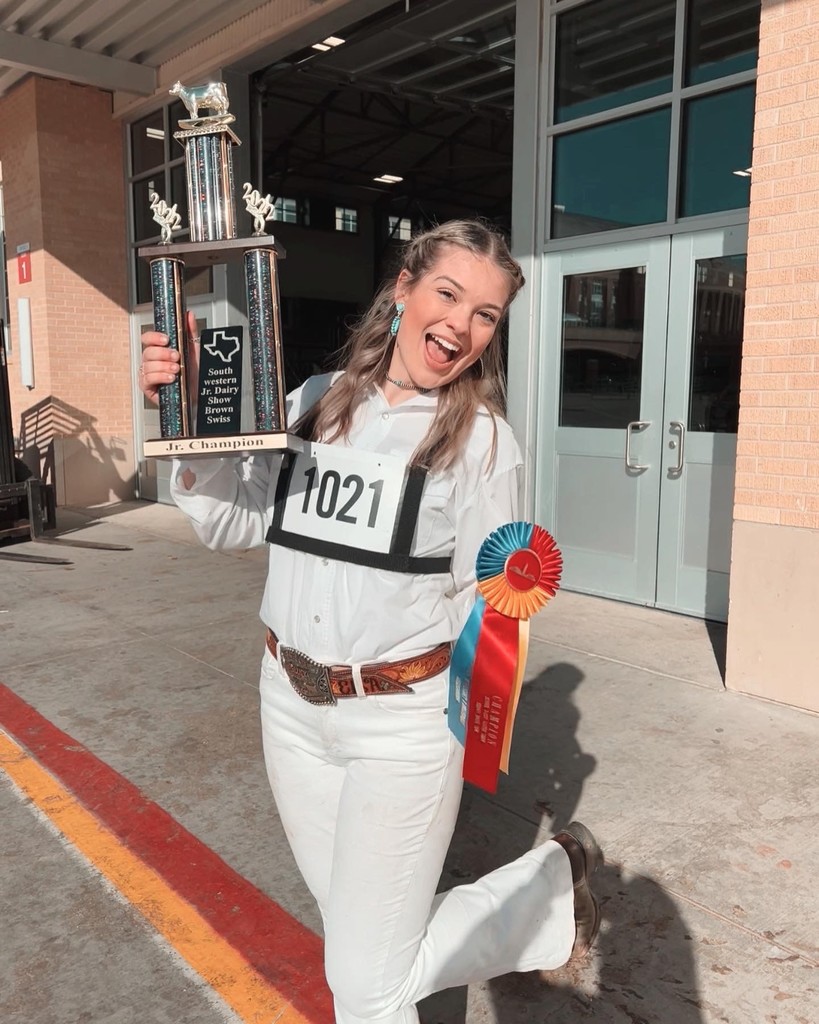 WHS students participated in the "Shattered Dreams" program this morning! The program involves the dramatization of an alcohol-related crash complete with fire, police, and EMS response, family notifications and the arrest of a driver.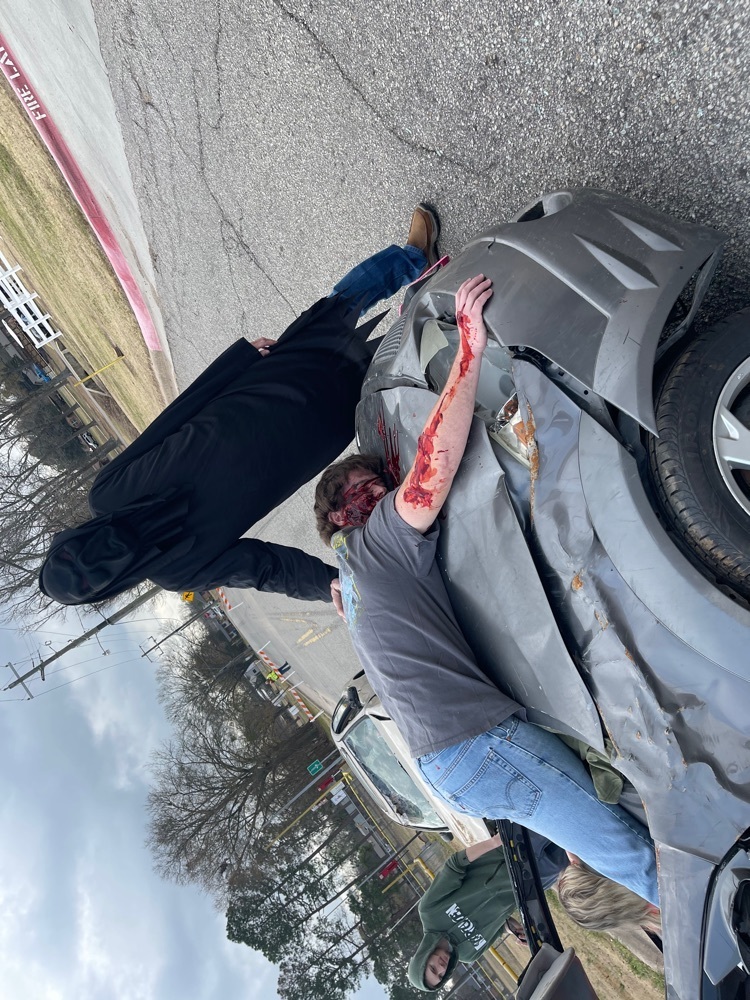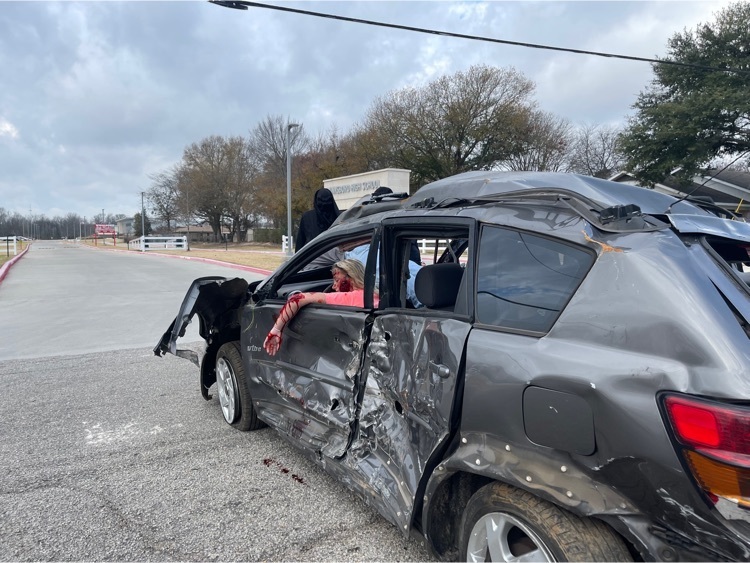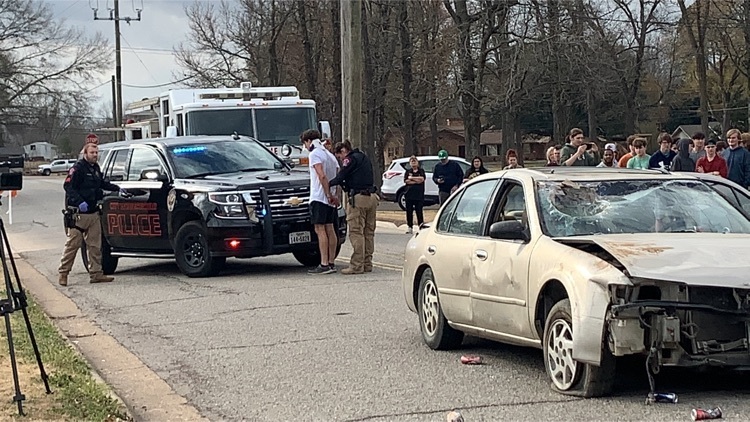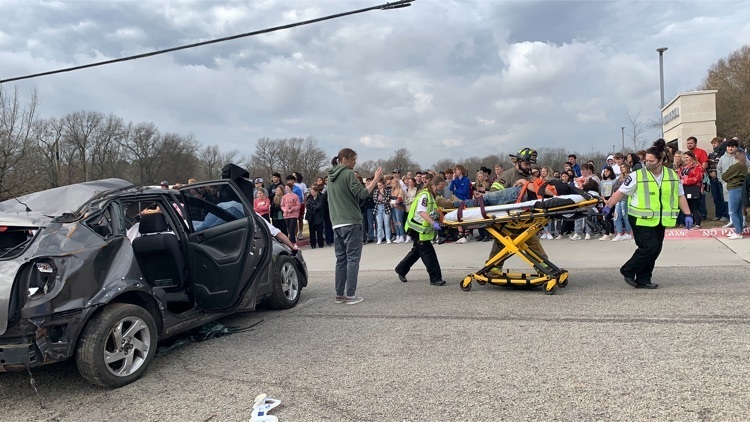 The Gifted and Talented Nomination window will be open from Tuesday, January 18 until Friday, February 4. If you think your child might qualify for the gifted/talented program, please contact: Lori Green @ WES Sandra Kelly @ WMIS Amanda Henry @ WJH Missy Caddell or Debbie May @ @WHS to get a parent nomination form. All forms are due by February 4.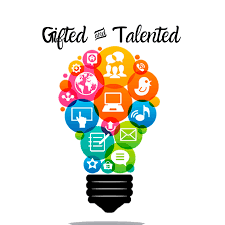 KLTV has falsely reported that Winnsboro ISD will be closed until Wednesday, January 19. However, WISD will resume normal school on Tuesday, January 18. WISD will only be closed on Monday to observe MLK Day!!!

All WISD campuses will be closed on Monday, January 17, 2022 in recognition of Martin Luther King Jr. Day.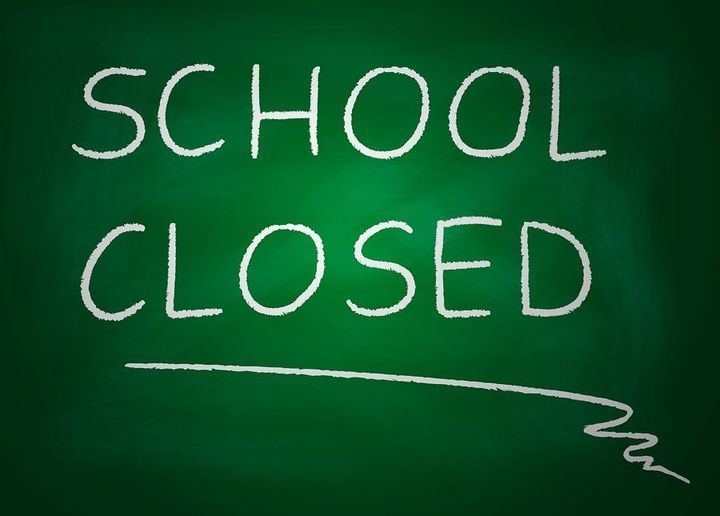 Here is your 2022 Red Raider Baseball Schedule!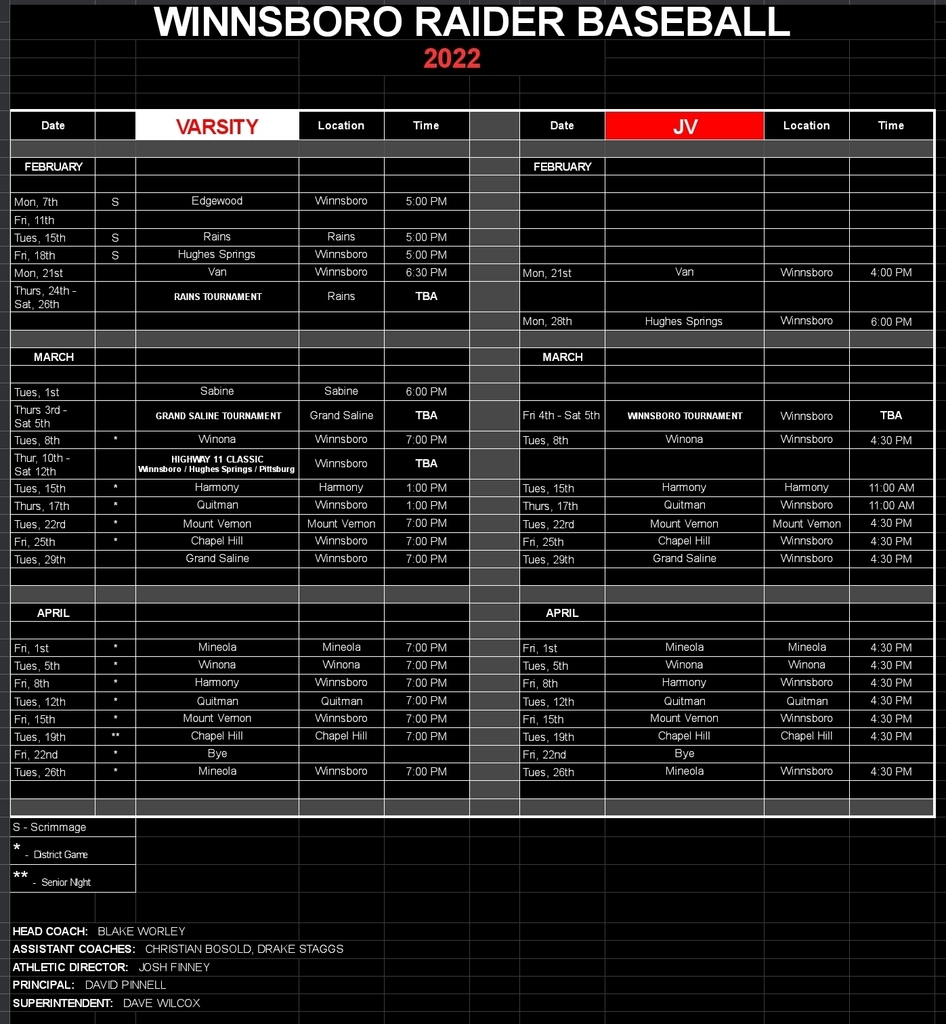 Parents and community members came out to hear the WJH Band Christmas Concert this week. We are so proud of our Junior High for their great performance!!!!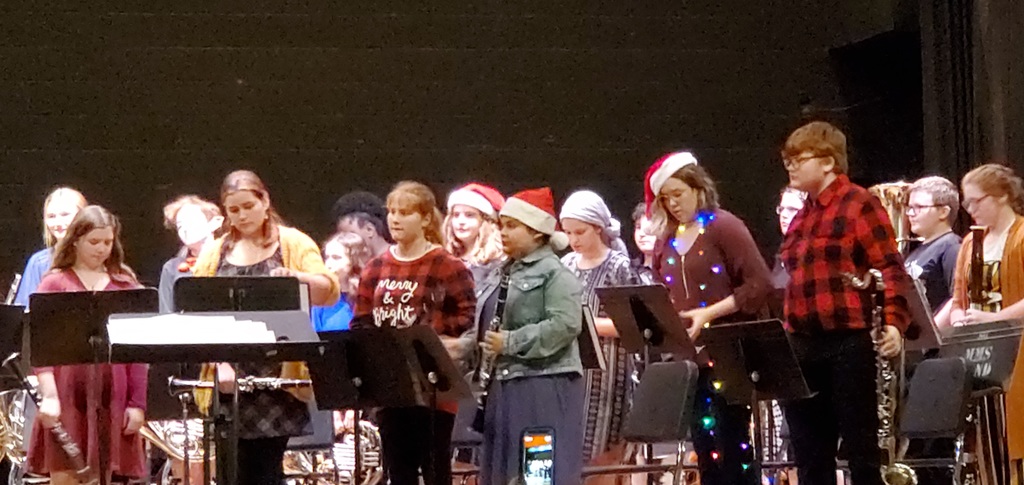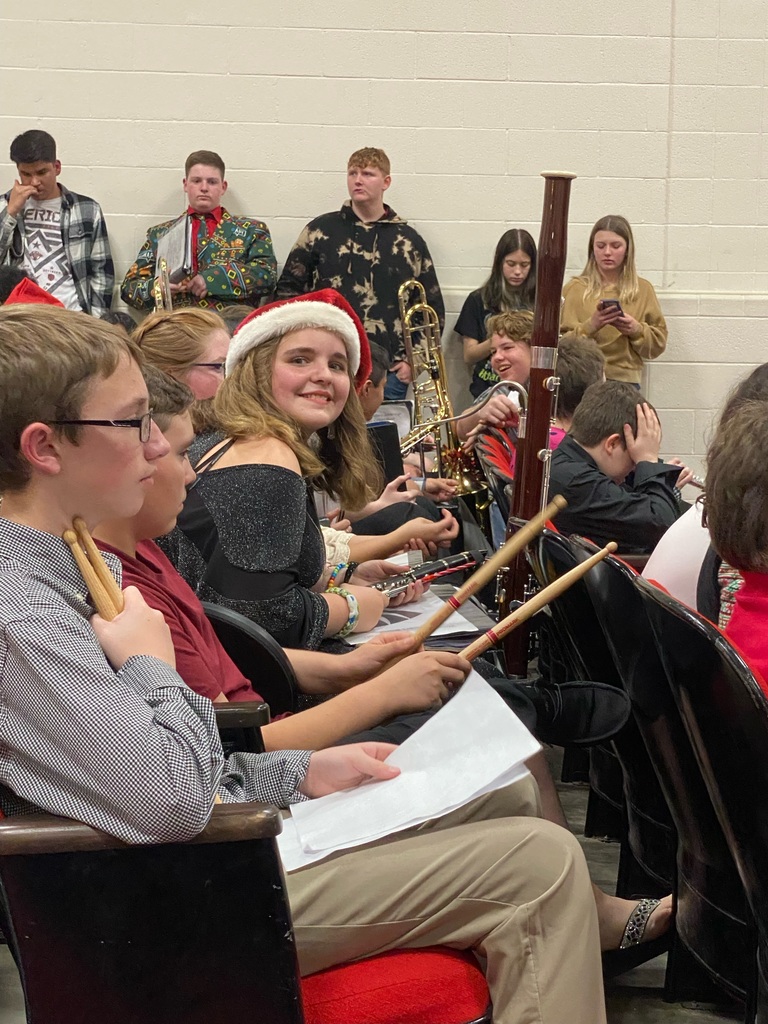 Members of the WHS FCCLA and students in career preparation helped the Winnsboro Volunteer Fire Department with their annual toy drive this year!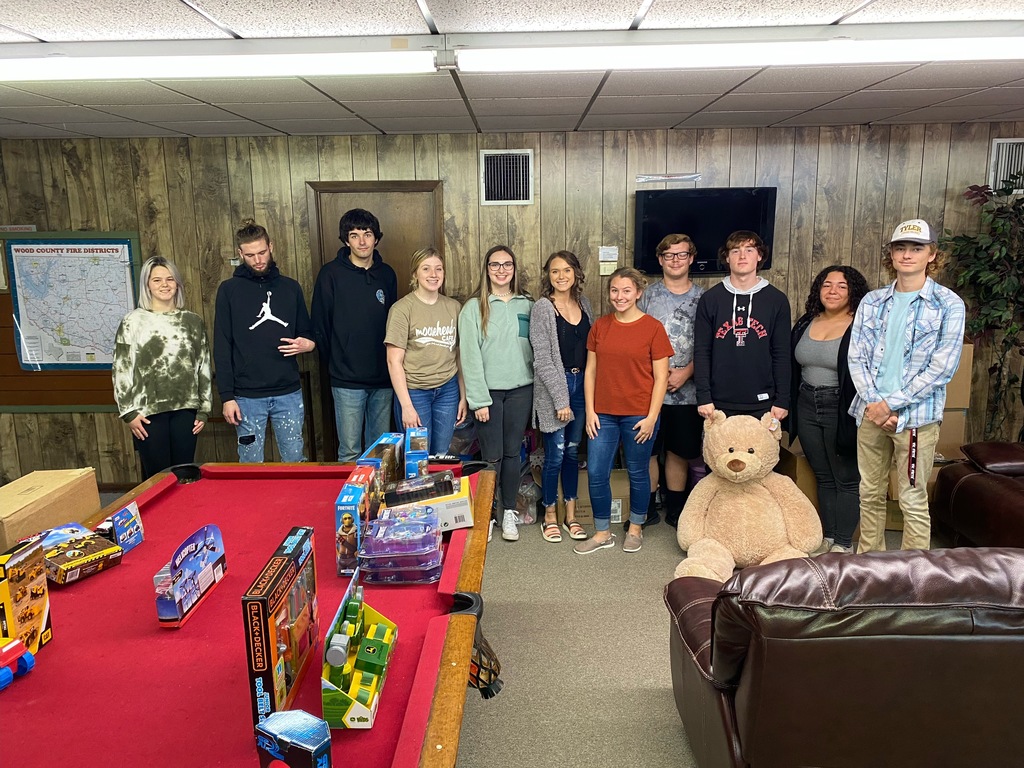 WISD will release at 1 p.m. on Friday, December 17 to begin Christmas break! We wish each of you a very Merry Christmas!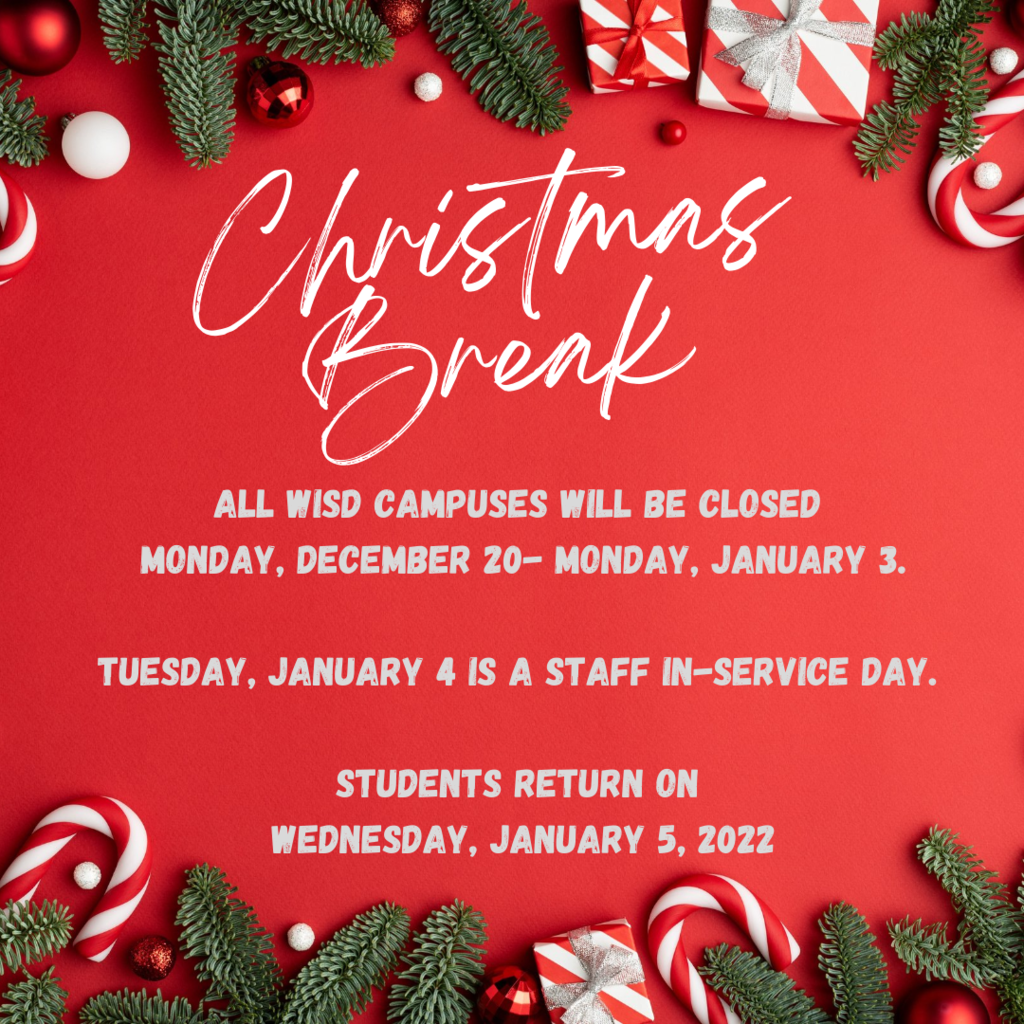 A huge THANK YOU to this group! Feeding our entire district twice a day is no easy task. They consistently do it with a smile!!! We appreciate each of them!!!!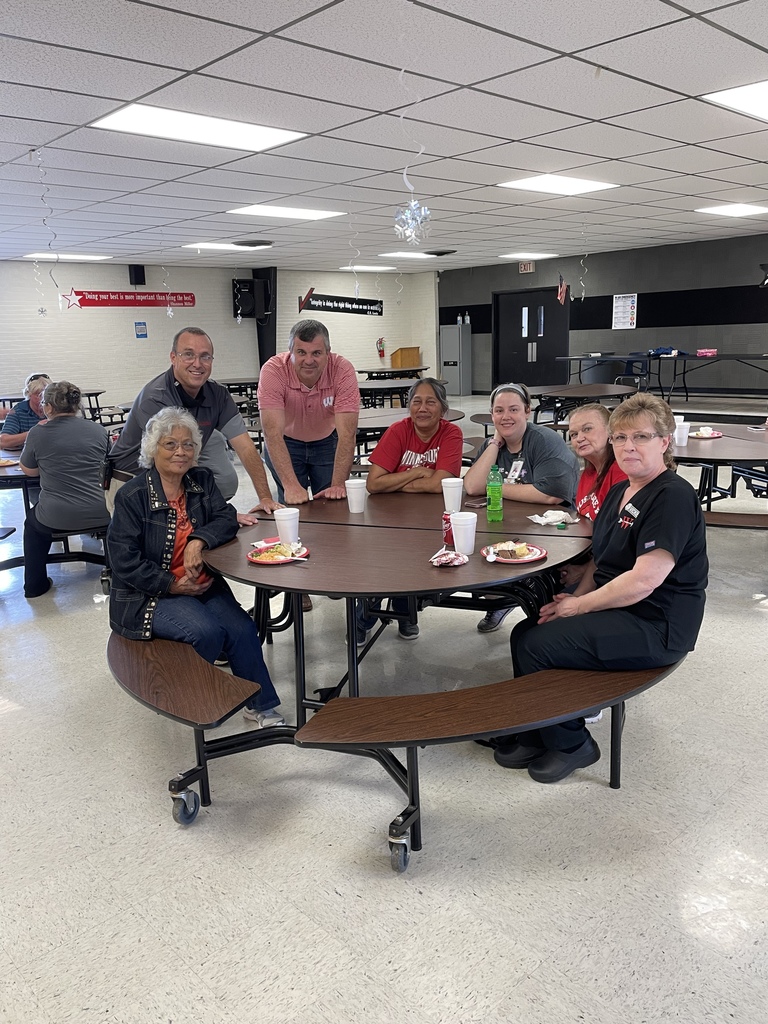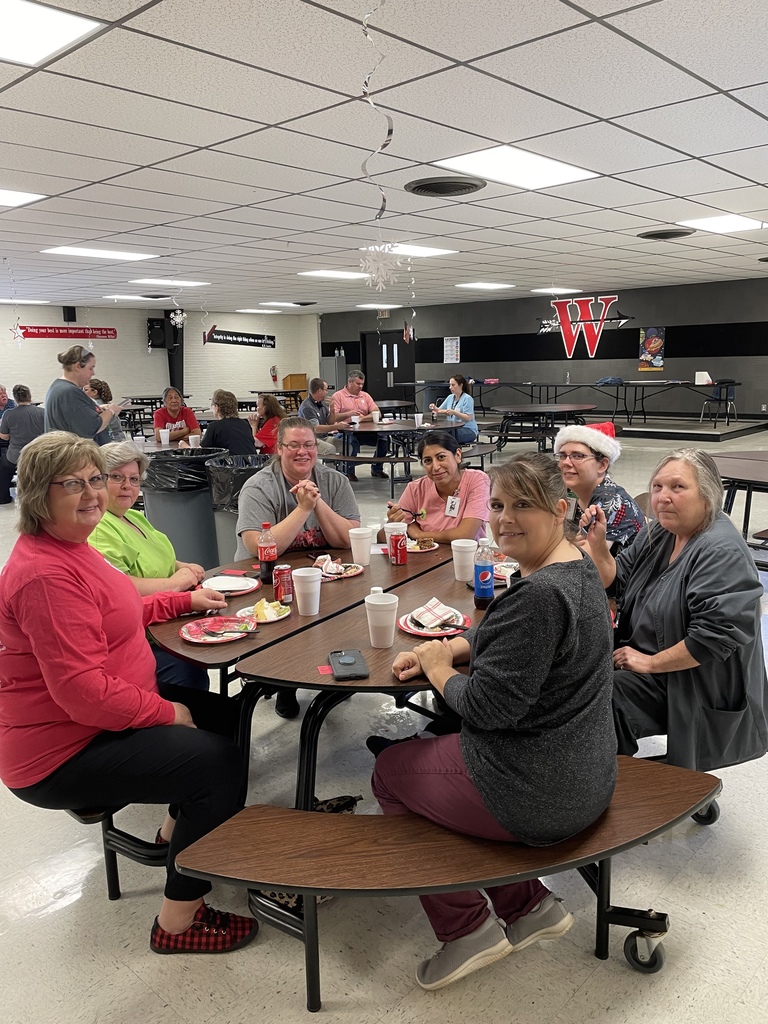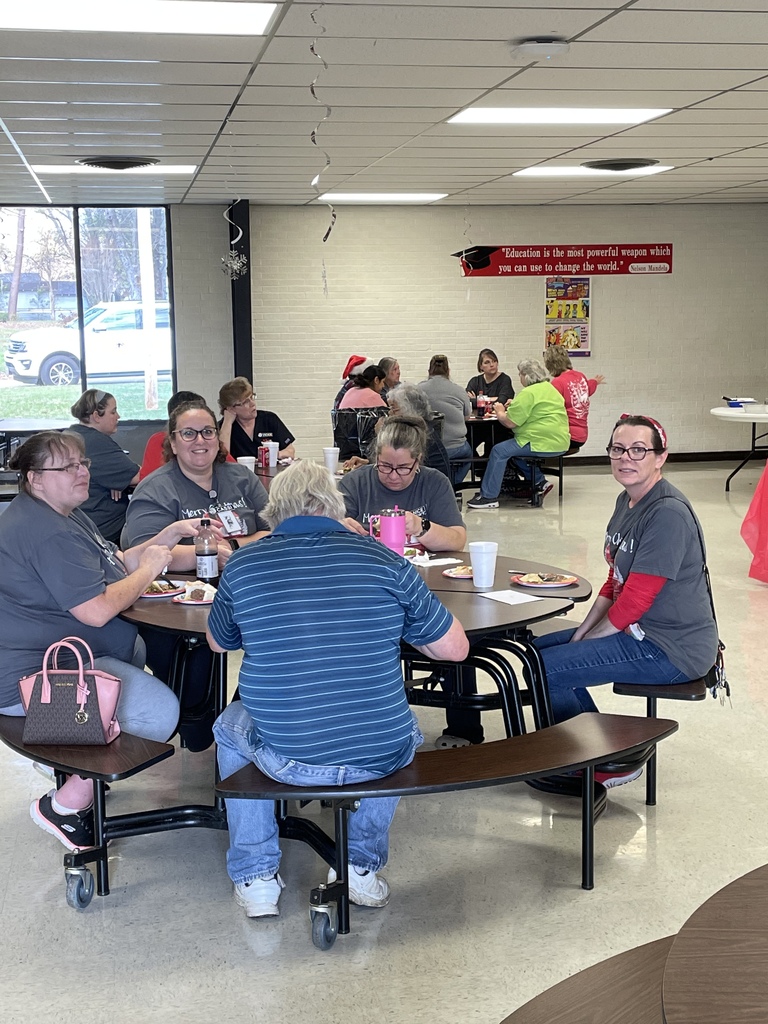 The Winnsboro TOTs will be performing during halftime at tonight's Varsity Red Raider Basketball game. Each TOT performer will get in free. All other tickets will need to be purchased online on the district website.
https://www.winnsboroisd.org/page/online-tickets1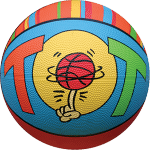 The WHS Raider Band performed its Christmas Concert at the Bowery last night!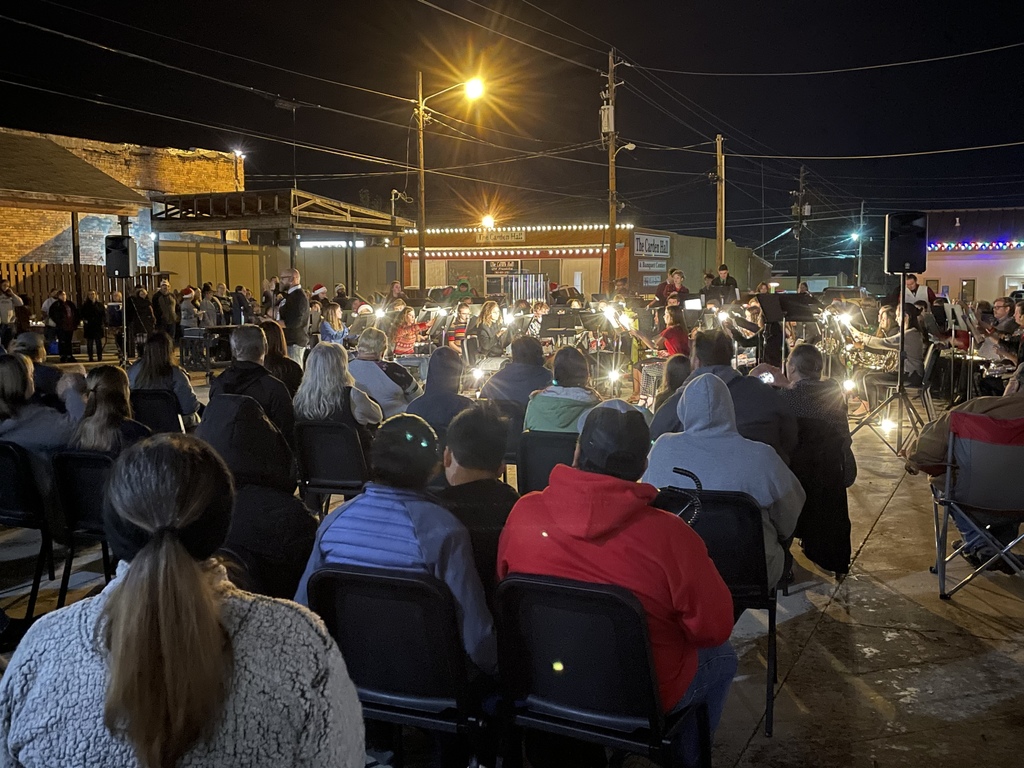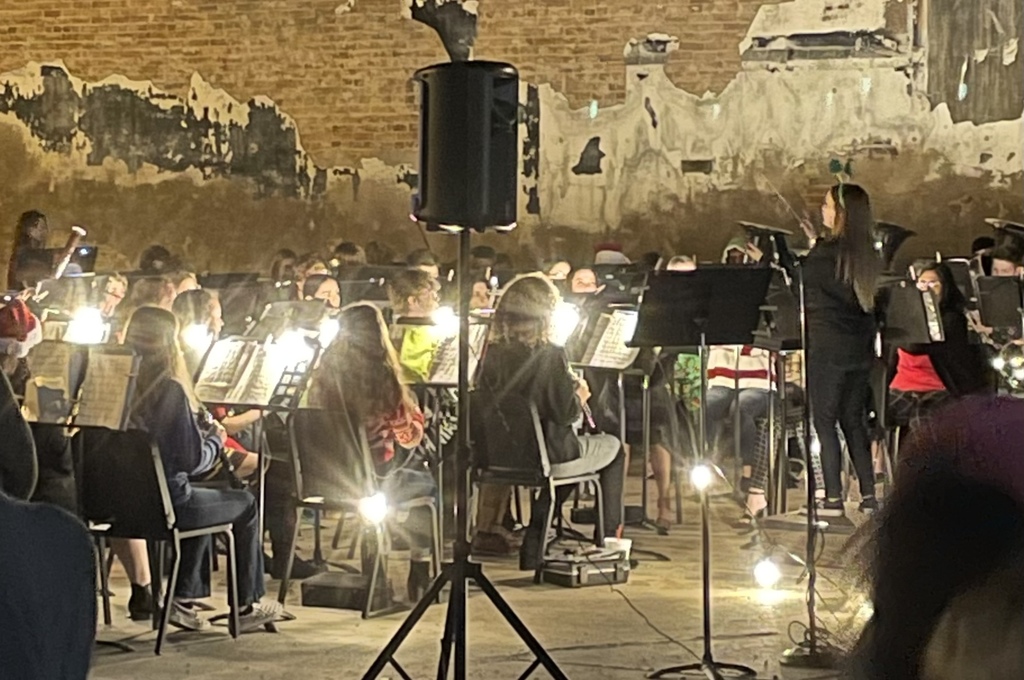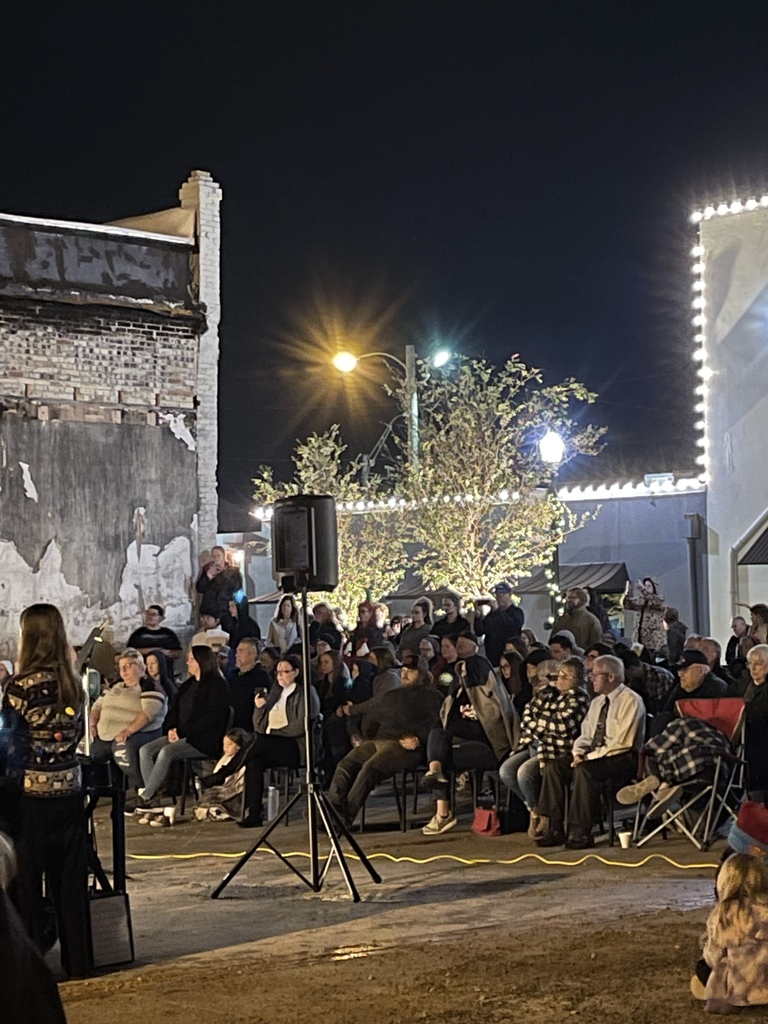 The Lady Raider Softball Team enjoyed their first practice on their new turf softball field!!!!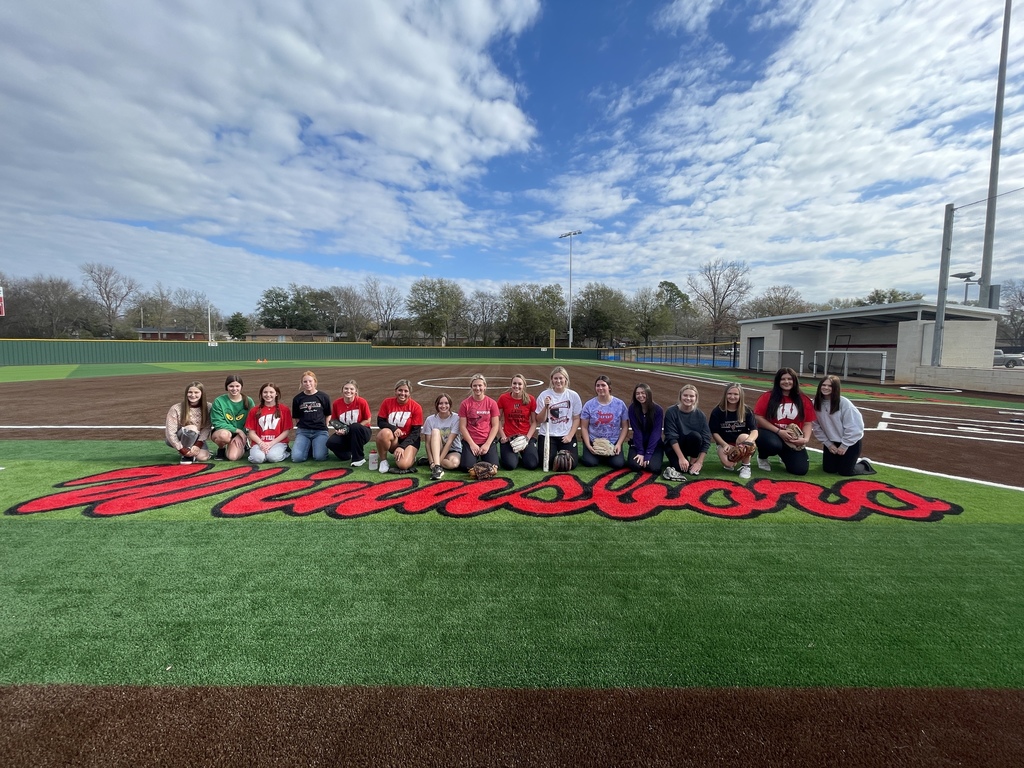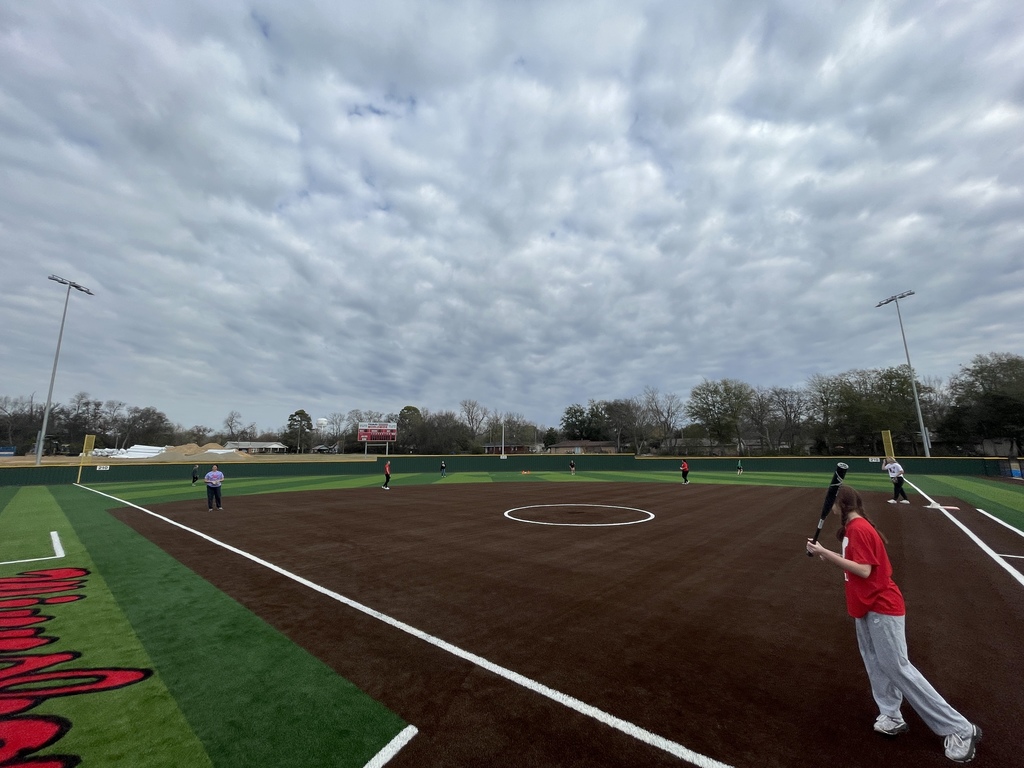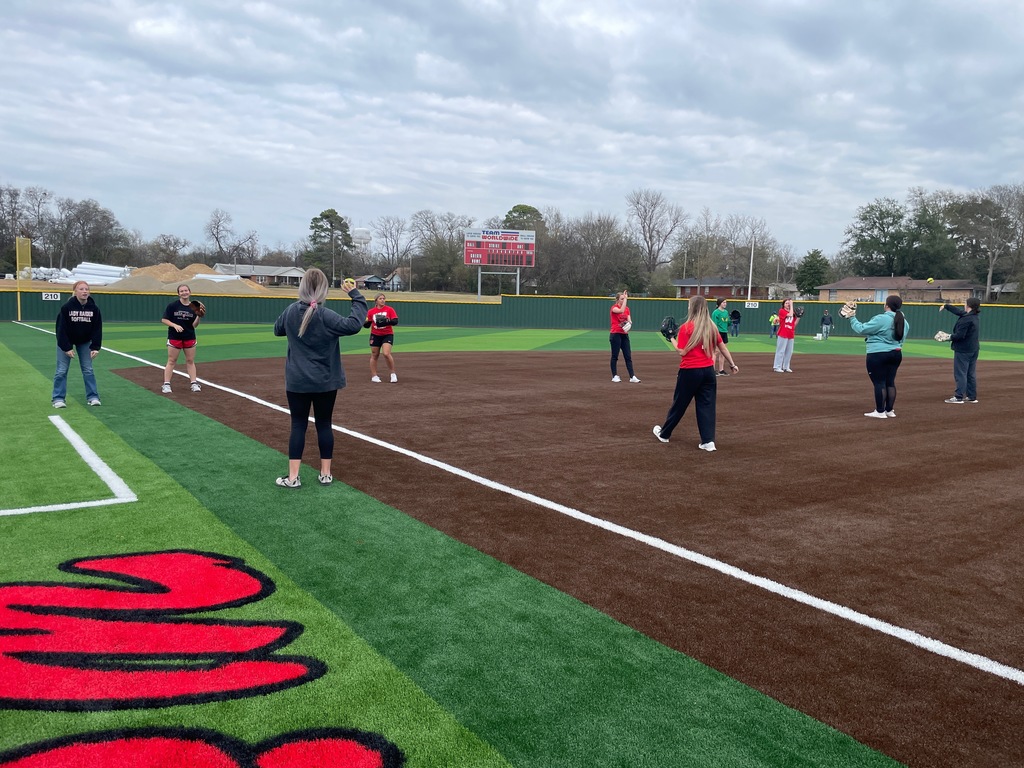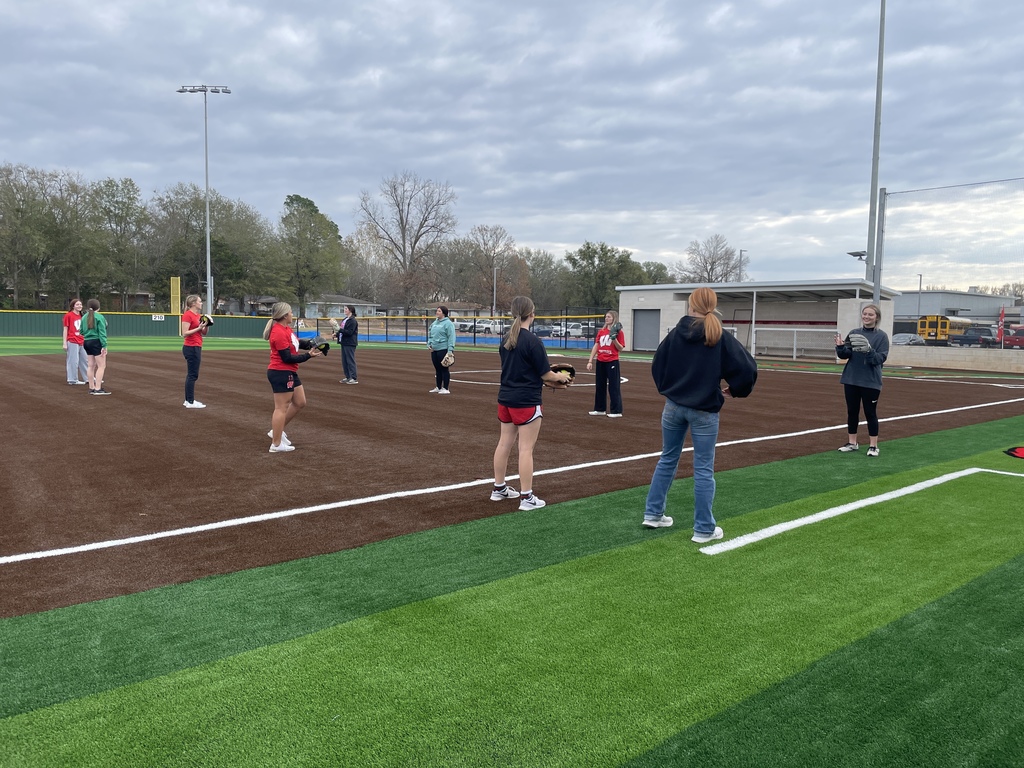 Your Varsity Raider Boys Basketball Team has started their season 10-2! Come show then your support in the Rivercrest Tournament today!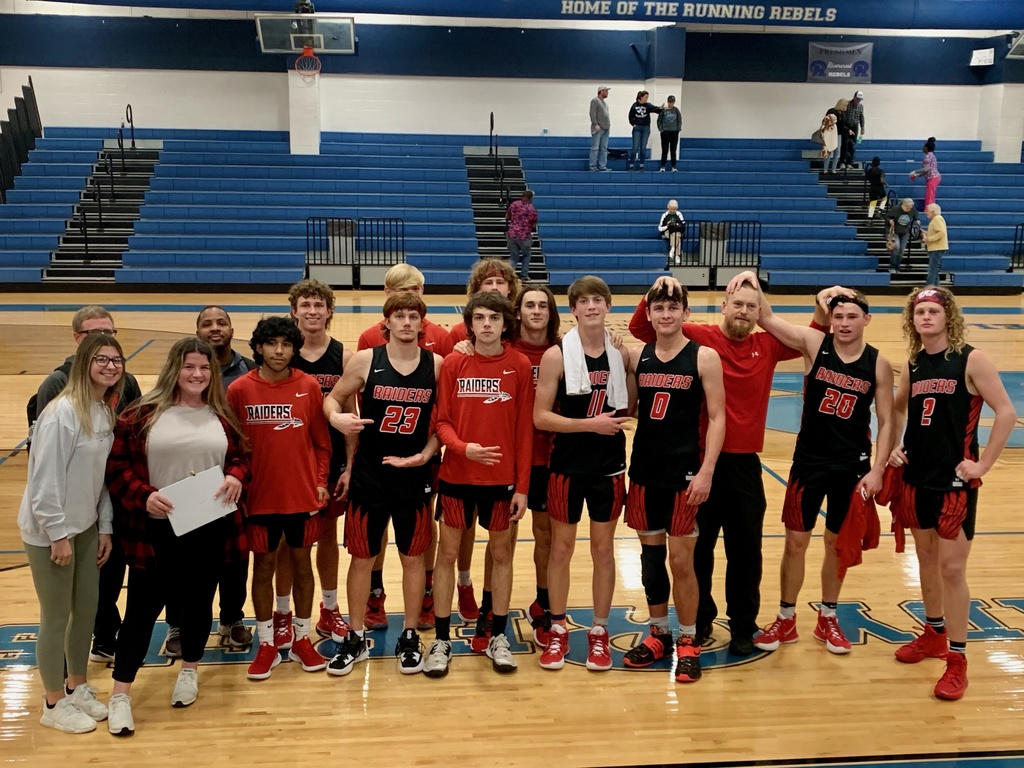 We are so excited to share the renderings of your new Animal Science Facility!!!!!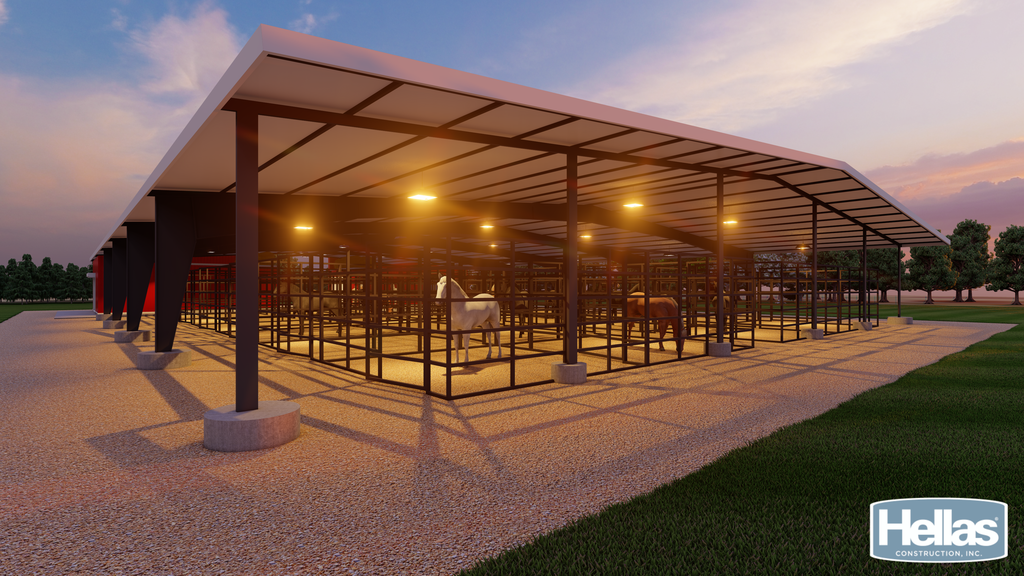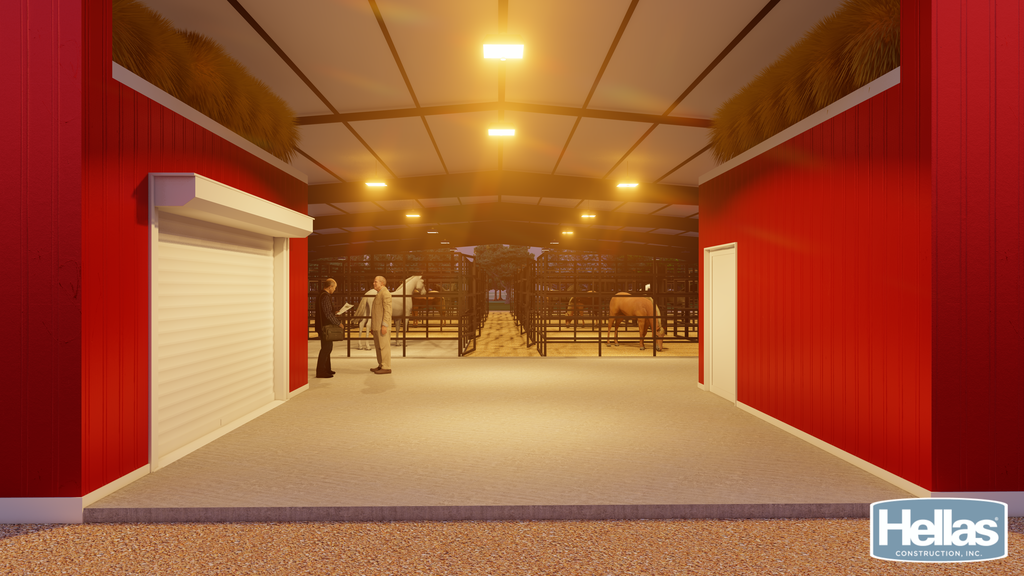 Help us congratulate our Raiders!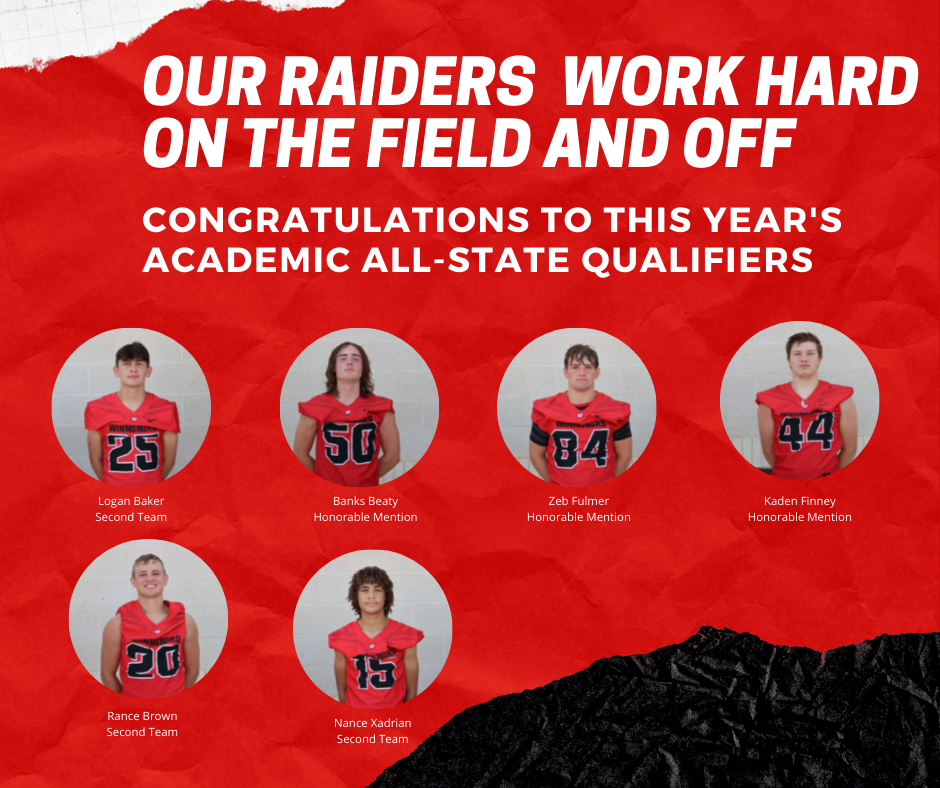 Mark your calendars to attend the WHS Band Christmas Concert!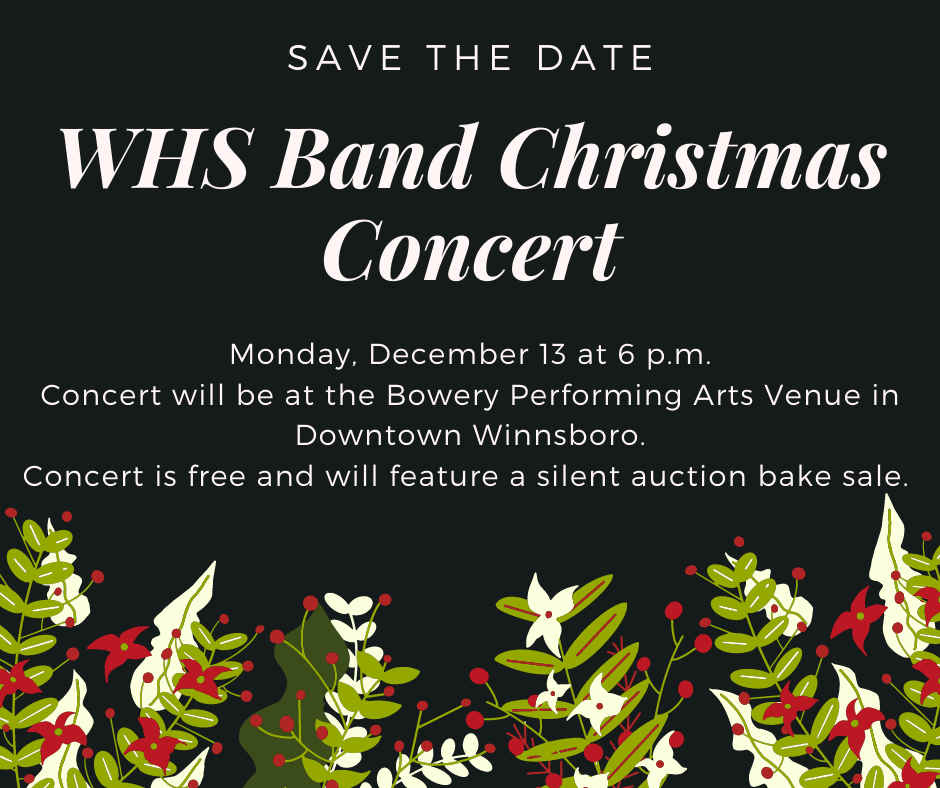 Winnsboro ISD Parent Training Series. All parents of a student with a disability are invited!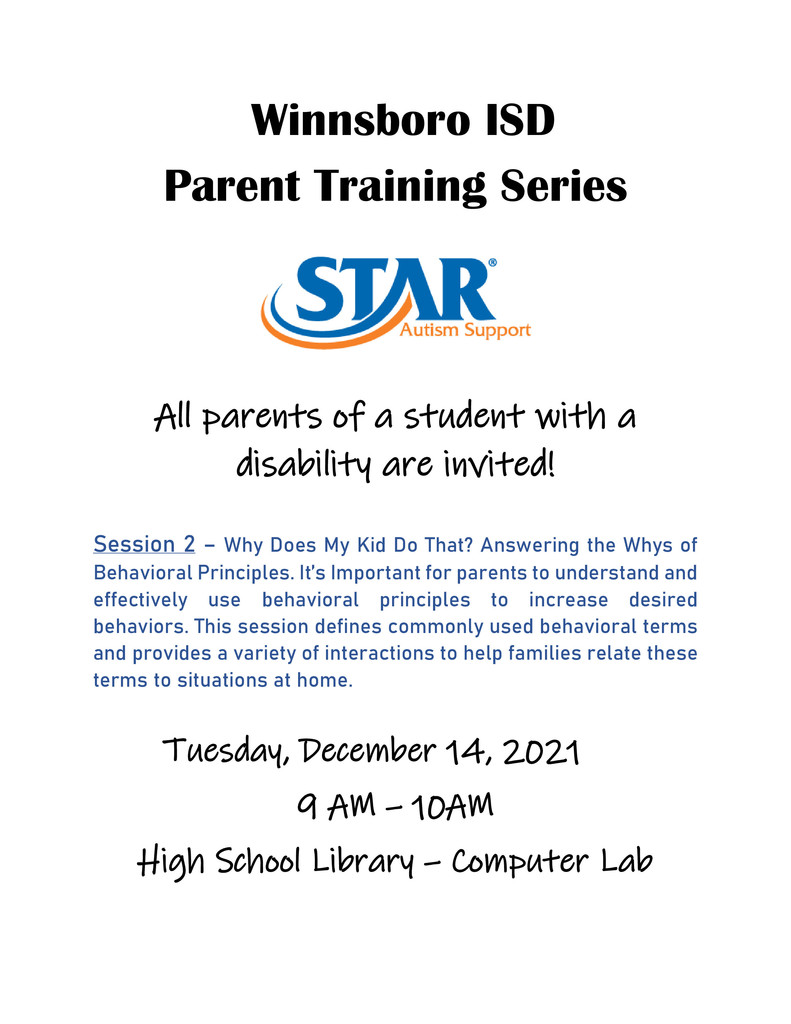 Dear parents, Winnsboro ISD administration was made aware of a threat against a school that was made on social media this evening. This threat never directly mentioned WISD or its' facilities.   However, out of an abundance of caution, local officials began investigating any potential threats immediately. The WISD school resource officer and members of administration have spoken with the local police along with the FBI. At this time, authorities have determined that there is no direct threat against WISD students or staff members.  Officials will remain diligent to ensure the safety of our students and staff, as this is our top priority. WISD will resume normal classes tomorrow.

PARENTS OF DUAL CREDIT STUDENTS: NTCC sent "HEERF" Covid-19 federal relief funds to all dual credit students in their service delivery area who are currently enrolled in courses during the Fall 2021 semester. Due to federal distribution guidelines, these pass-through dollars must be delivered directly to the students, not to parents or school districts, in the form of checks made out in the student's name or directly deposited into their bank account. NTCC has developed a process to calculate the amount based on a graduated scale determined by the number of courses/semester hours the student is taking. If you have any questions contact Dr. Miles G. Young at
myoung@ntcc.edu
or 903-434-8257.