WISD is hosting a vaccine clinic. If you are interested in receiving the vaccine please email WISD Nurse Erika Martin,
erika.martin@winnsboroisd.org
.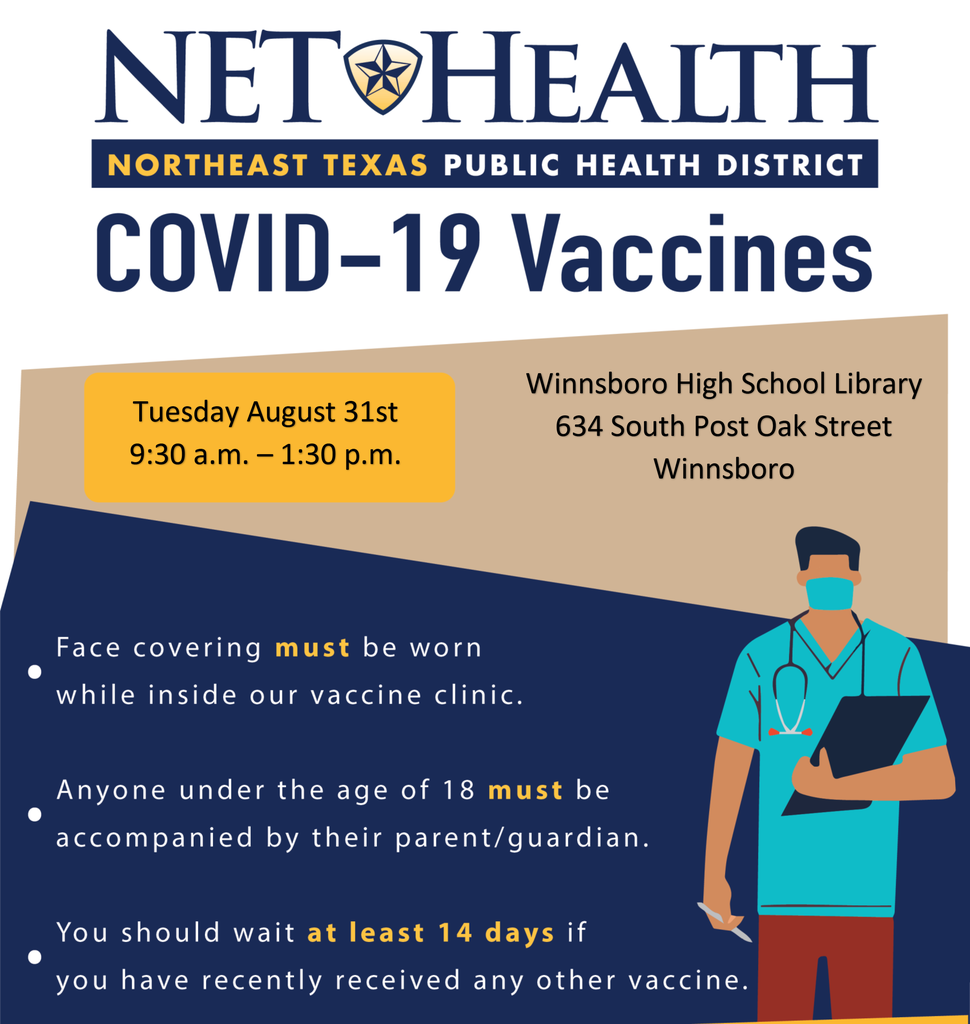 WISD will be accepting district passes, WISD employee IDs, Lifetime Retired WISD Teacher passes and Senior Citizen's Passes for free admission to the WHS Football games. To purchase tickets please follow the link below.
https://www.winnsboroisd.org/page/online-tickets1


The new redesigned website is up and running!!!


To everyone testing this week, you've got this!!!! Remember to get a good night's sleep, eat a healthy breakfast and be at school on time.