WHS Raiderettes along with participants in the Sidekicks Clinic performed at halftime of this weeks basketball games. Great job!!!!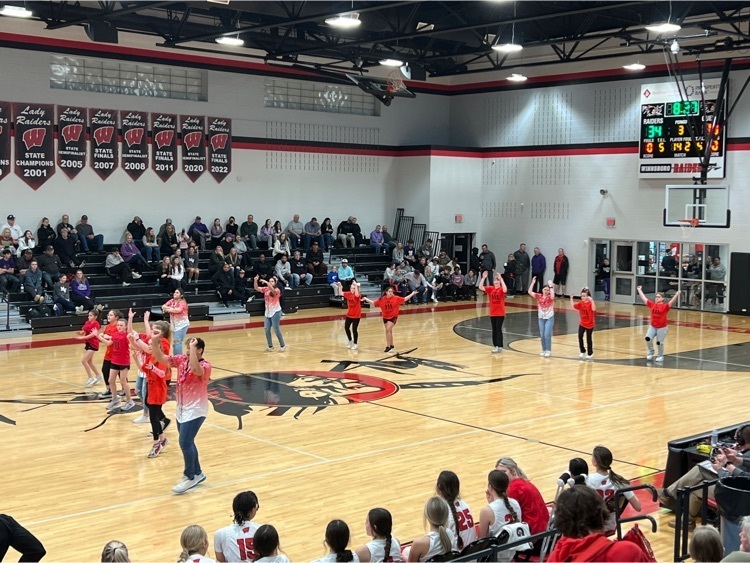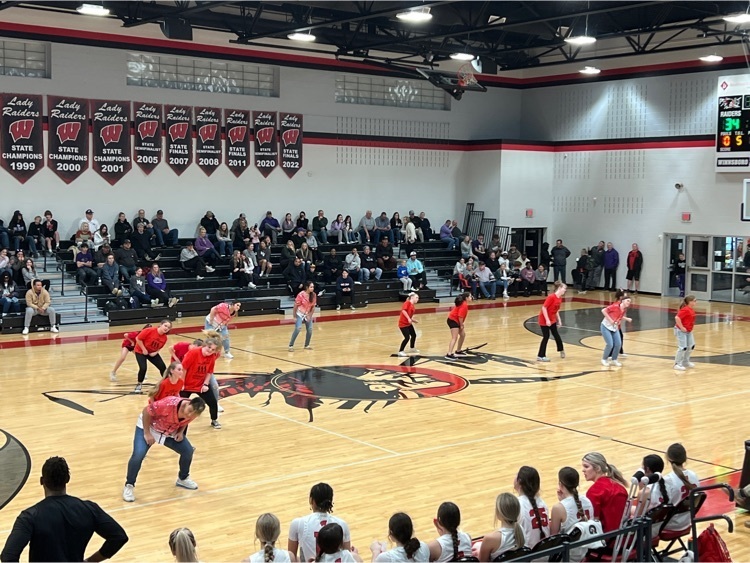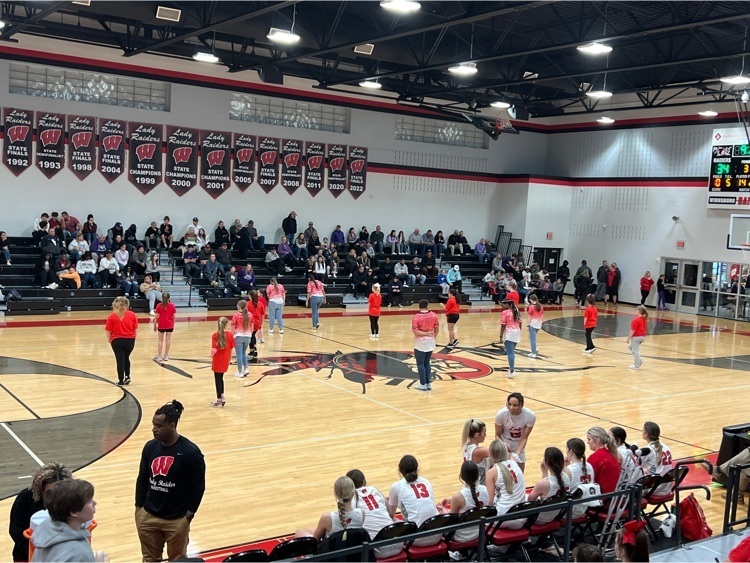 Effective Monday, January 23rd ALL WISD campus visitors must bring a Driver's License to the campus office and receive a visitor's badge. From now on, your license will be used to sign student's in/out, volunteer and attend all campus events during school hours.

Have a wonderful and safe three-day weekend!

Construction is underway on the new WISD Meat Lab! WISD Administrators met to discuss underground utilities and the continued plan for phase one of construction.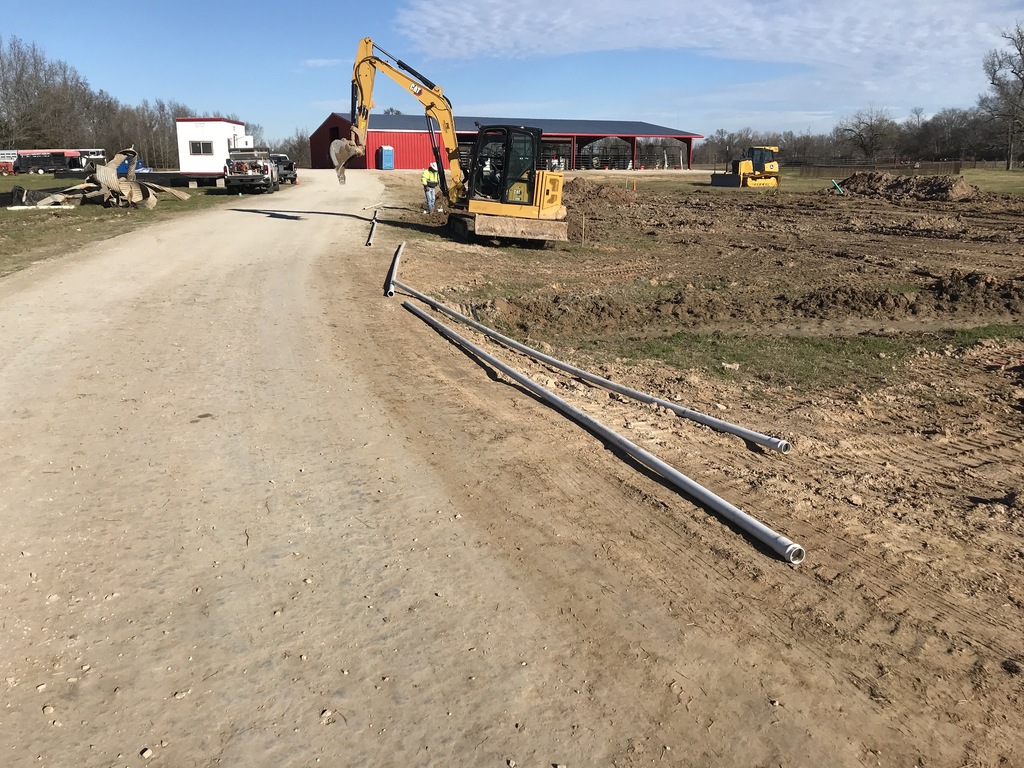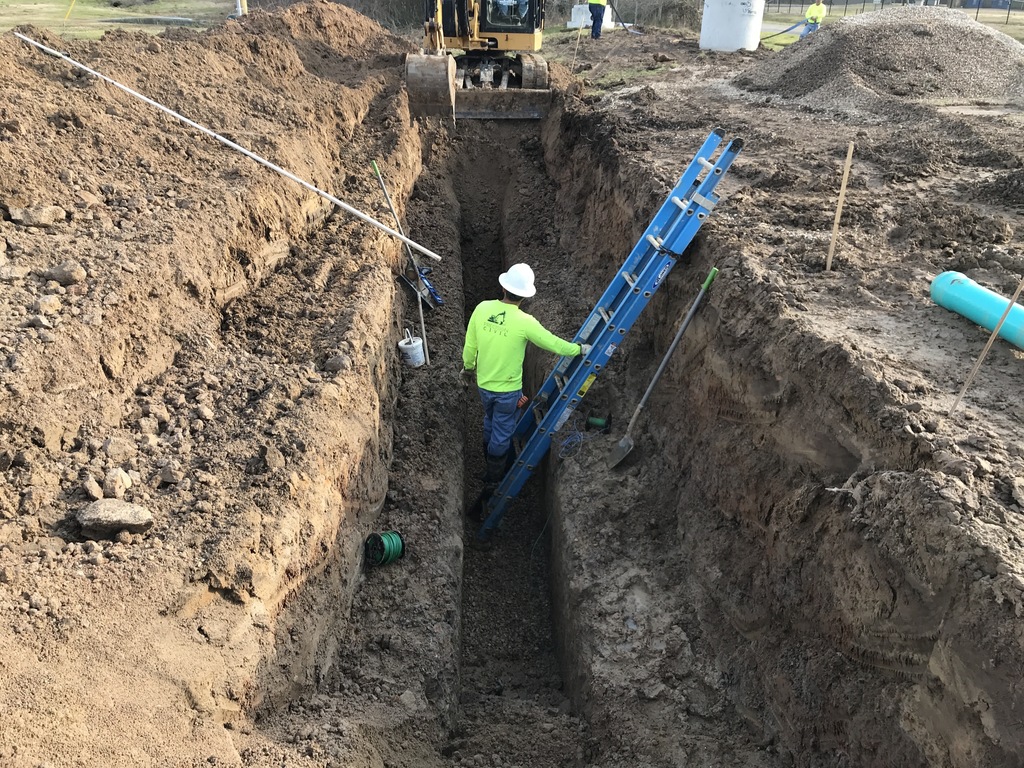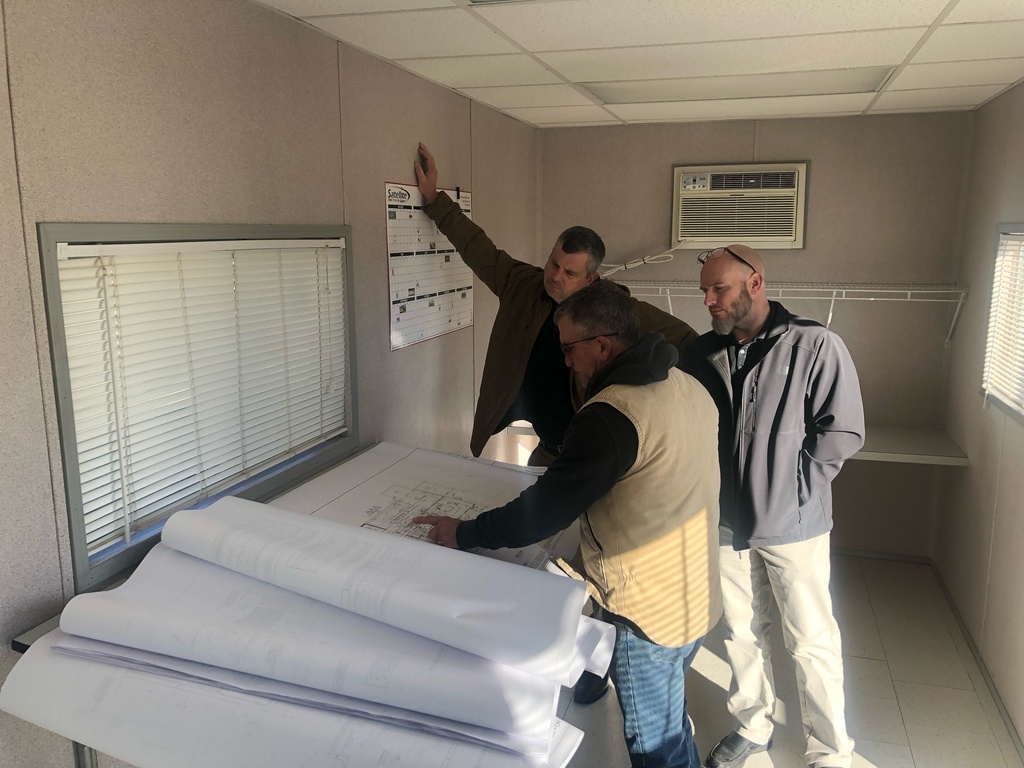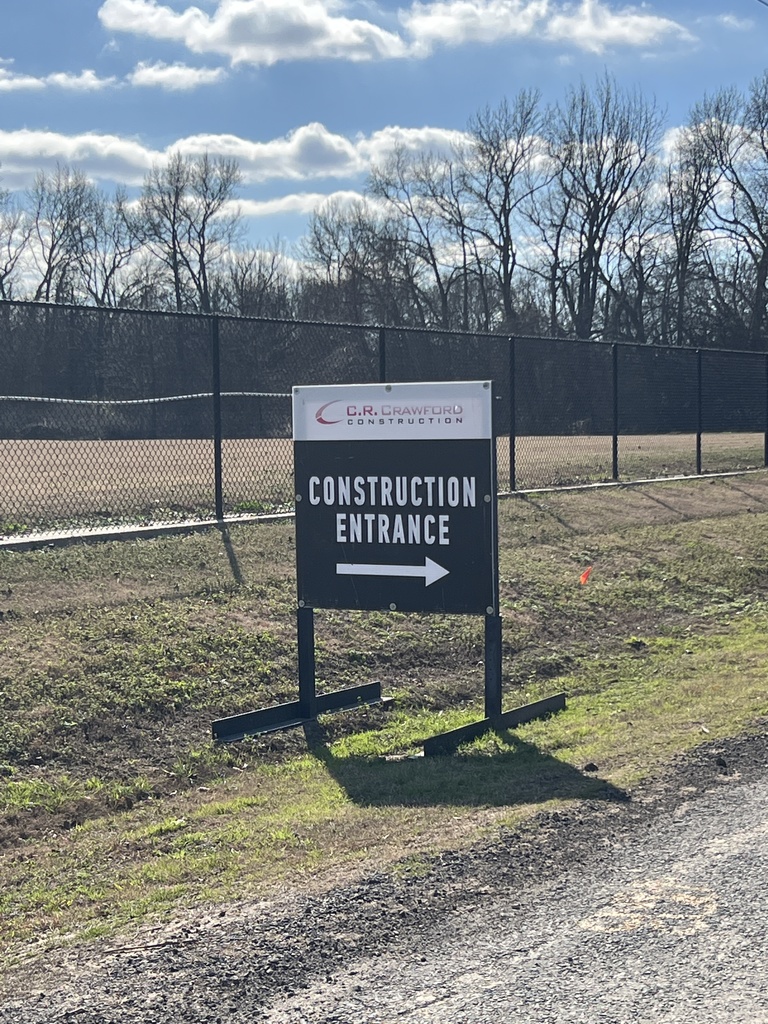 Important GT information!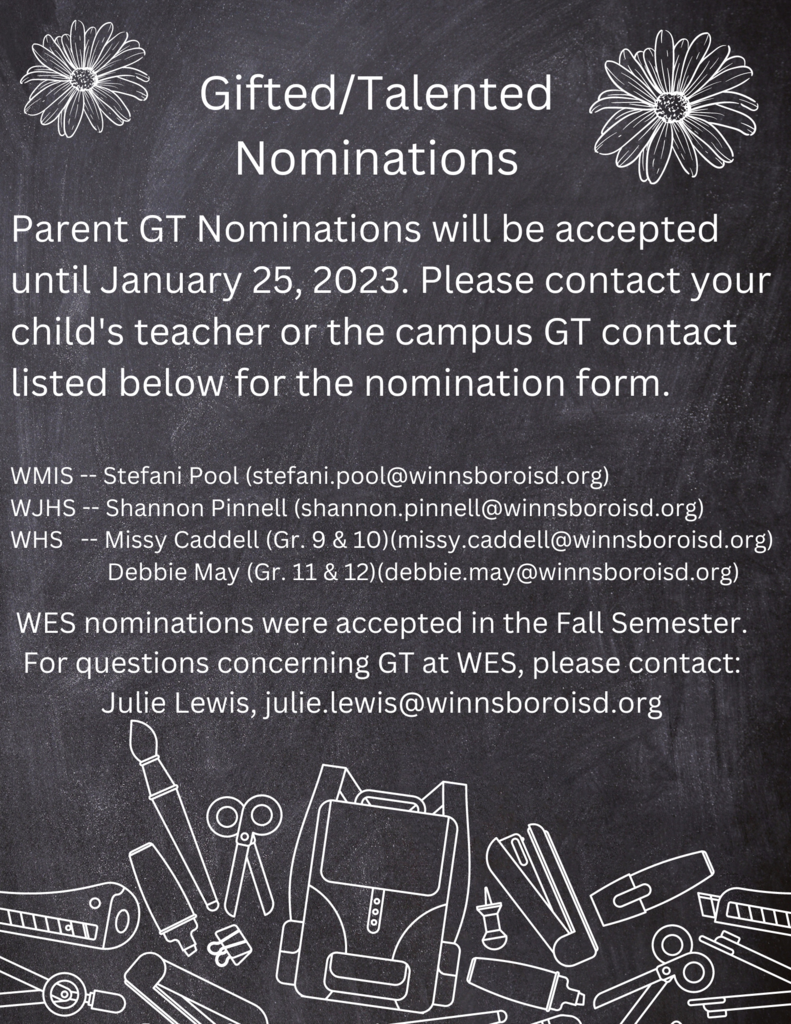 Anyone interested in hockey please see below!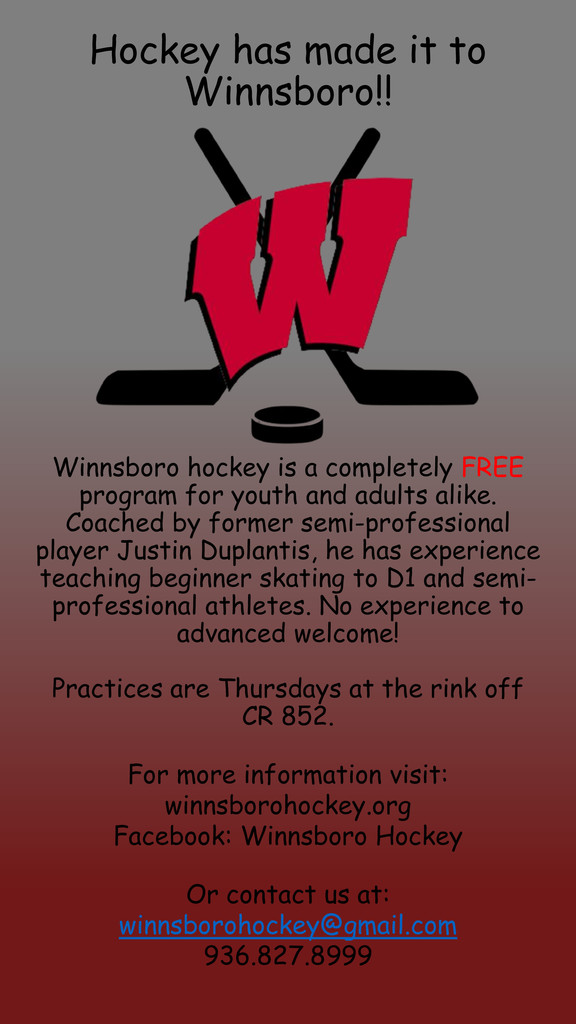 Our Winnsboro TOTS team entertained spectators when they performed at halftime during last Fridays' basketball game!!!! What a talented group of students!!!!!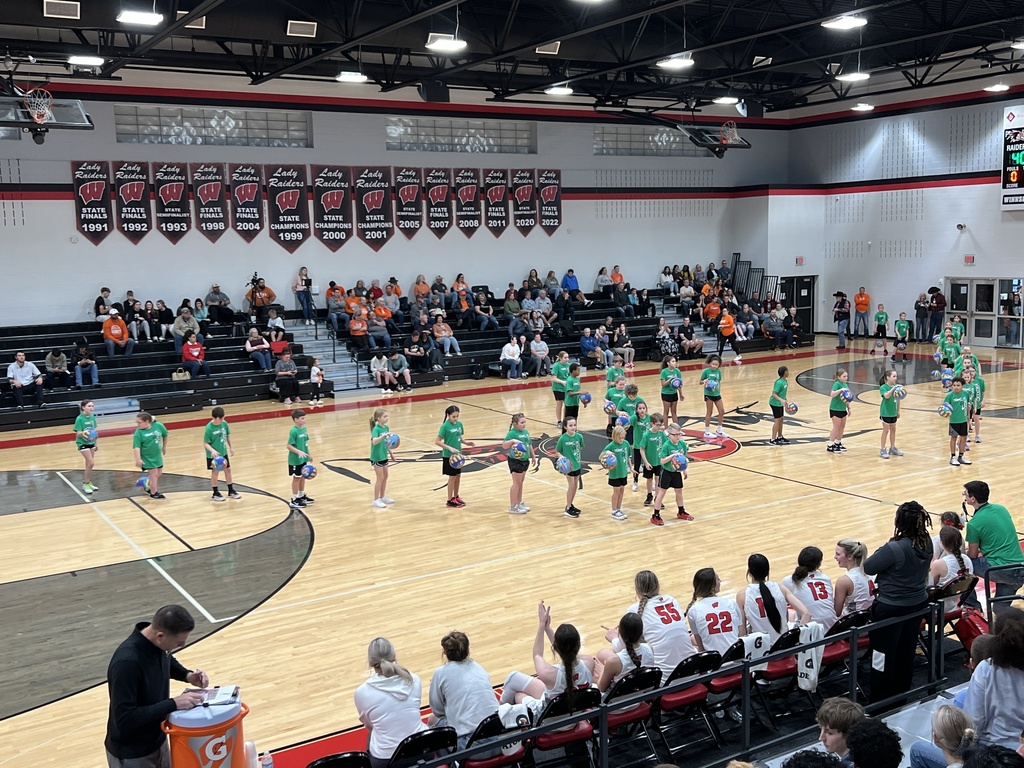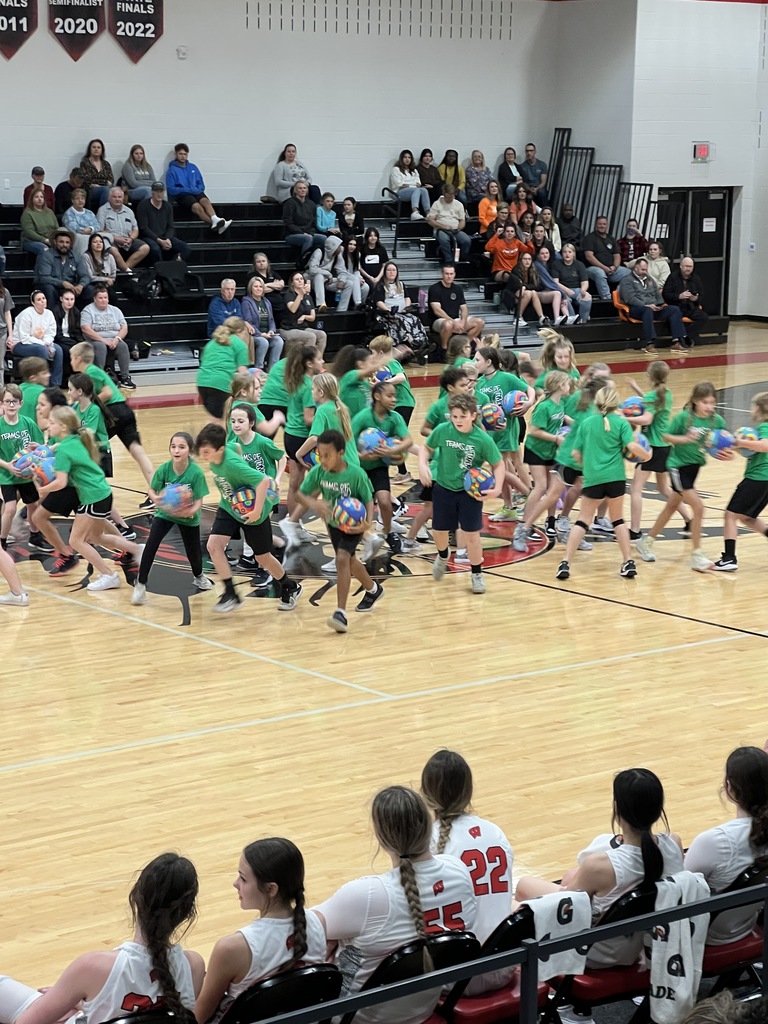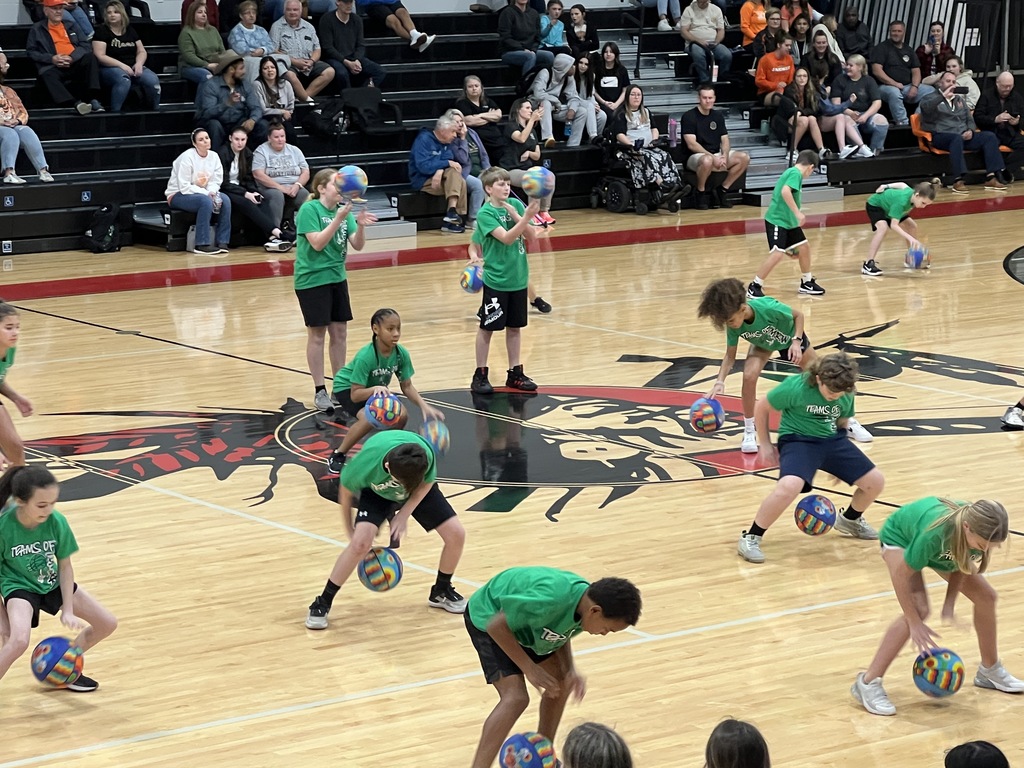 Congratulations Coach Cochran on 600 career wins!!!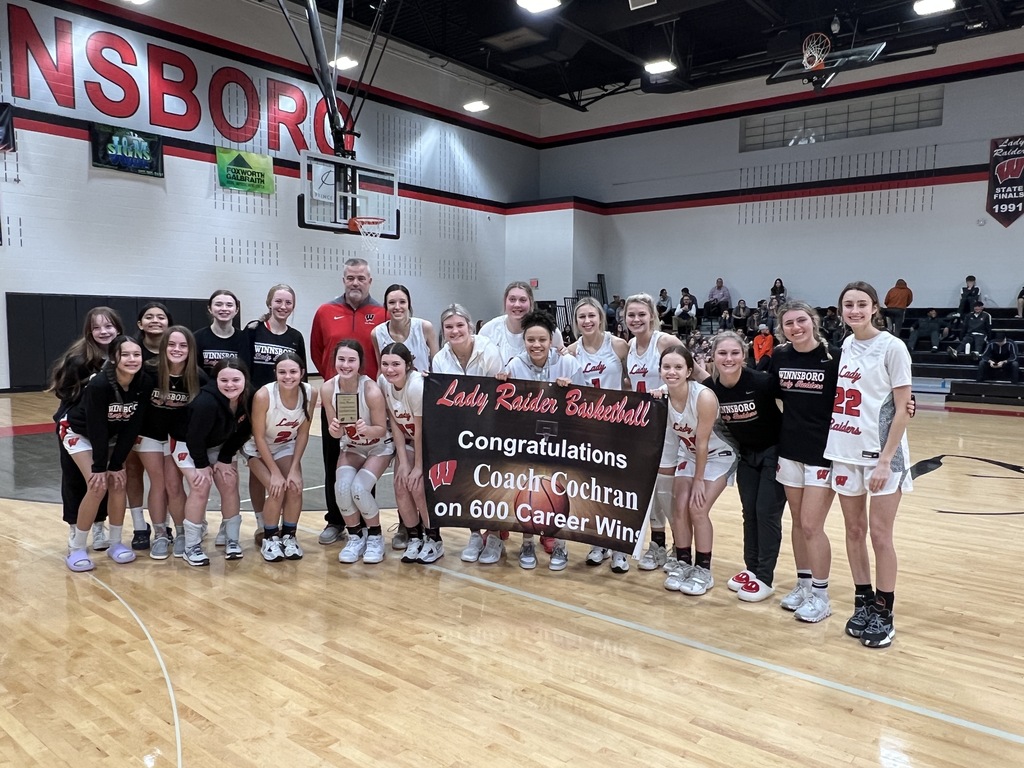 January is School Board Recognition Month and Winnsboro ISD is celebrating its trustees for their dedication and commitment to the district and its students. Recognizing the efforts of our volunteer school board is so important because of all the hard work our trustees put in to making our district a success. Thank you for devoting so much of your time to love, support, and grow our students, teachers, and staff!

WISD will be closed December 21-January 3 for Christmas Break. Students will return to class on January 4 following the break!

Free GED and English classes start in January 2023!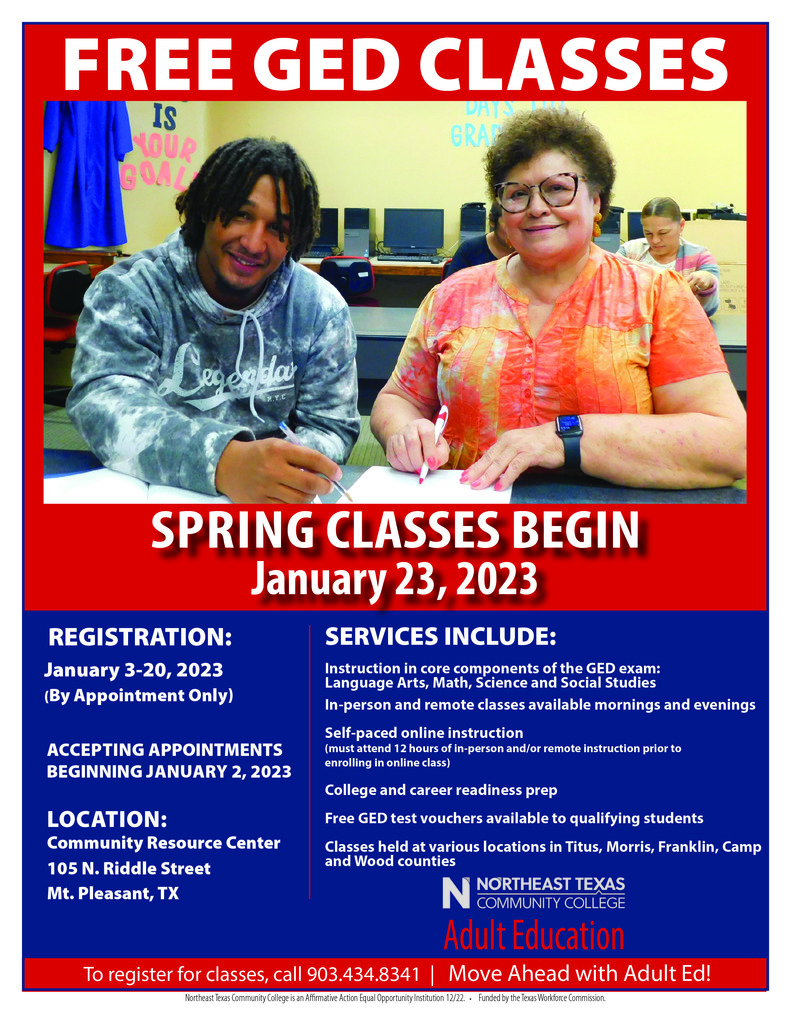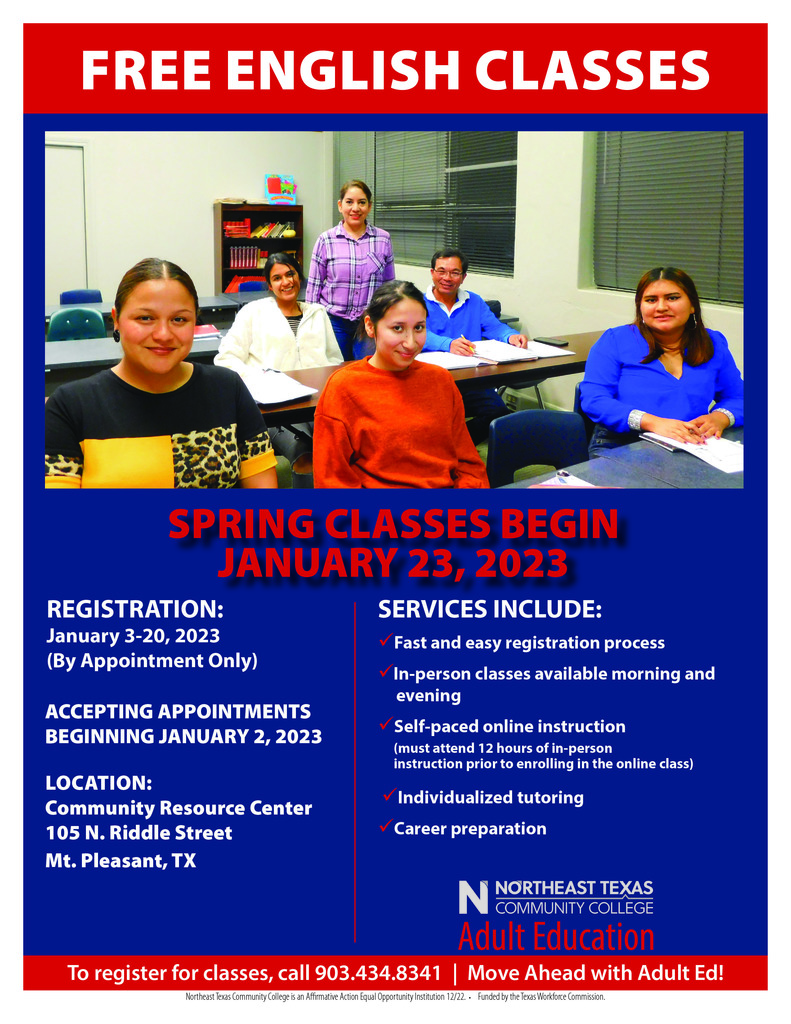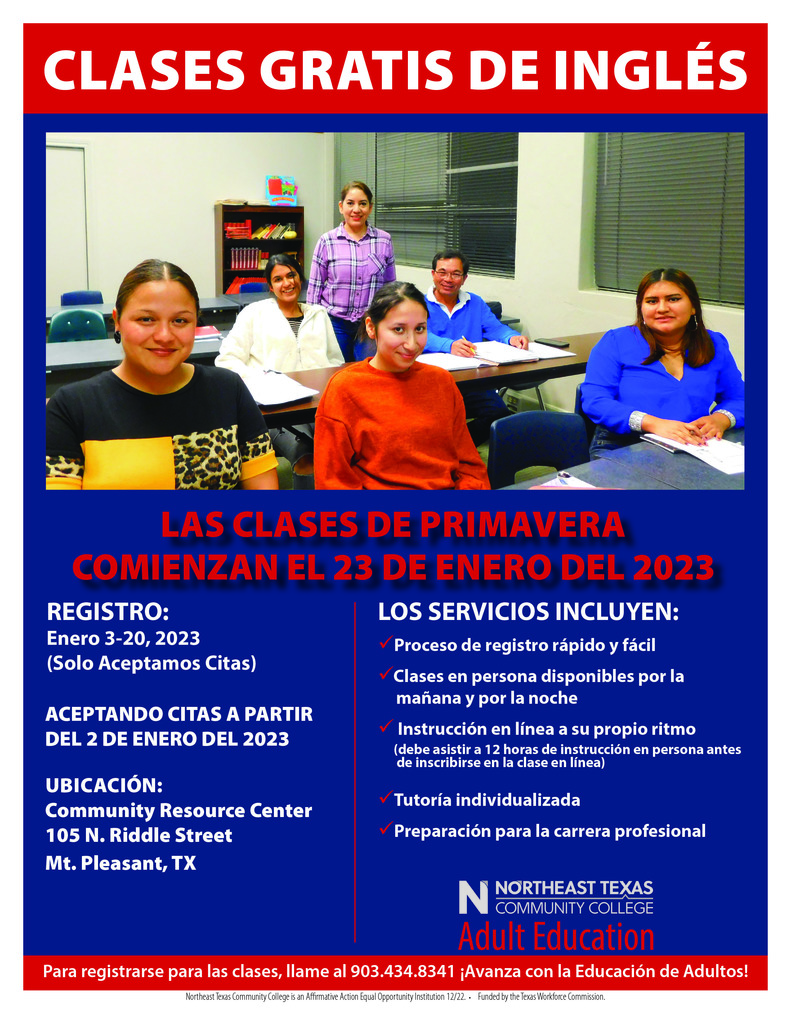 WISD will release all schools at 1 p.m. on December 19 and 20.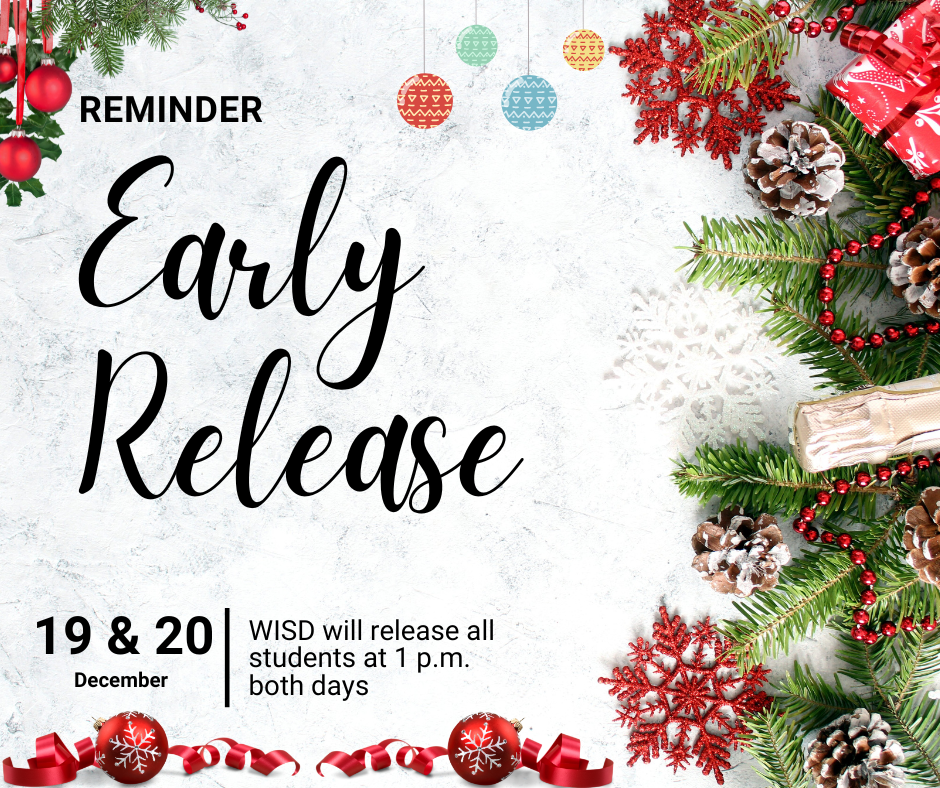 WHS students and WISD Administrators participated in a cooking demonstration today where they learned how to prepare Zuppa Toscana soup!!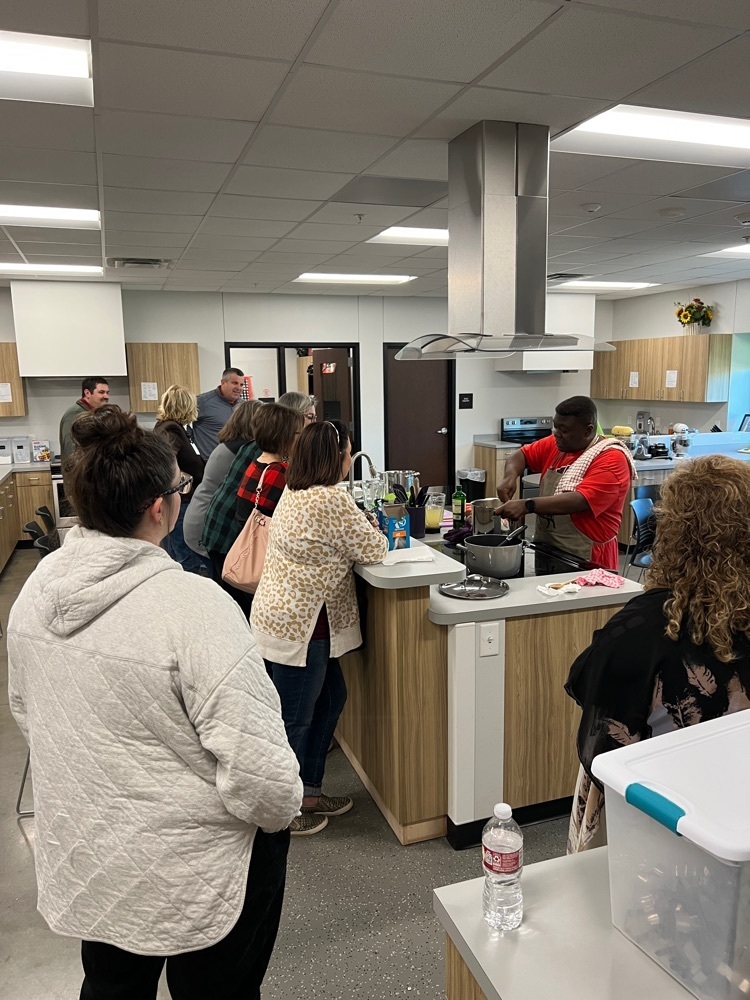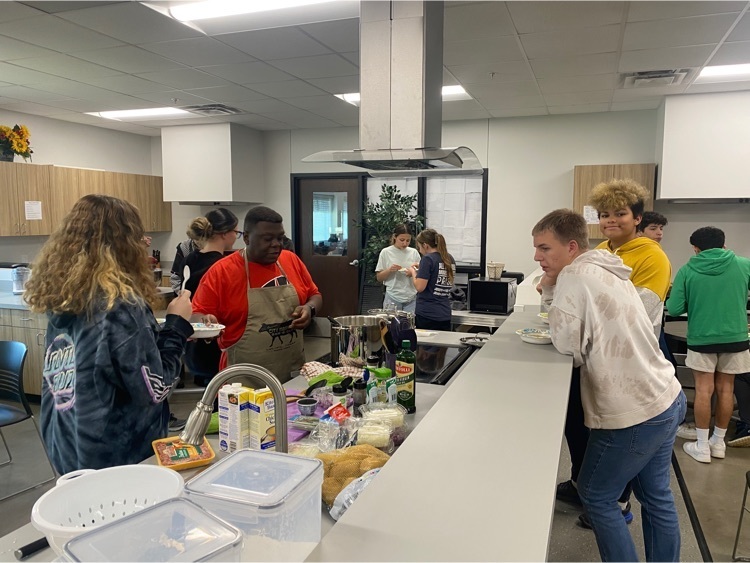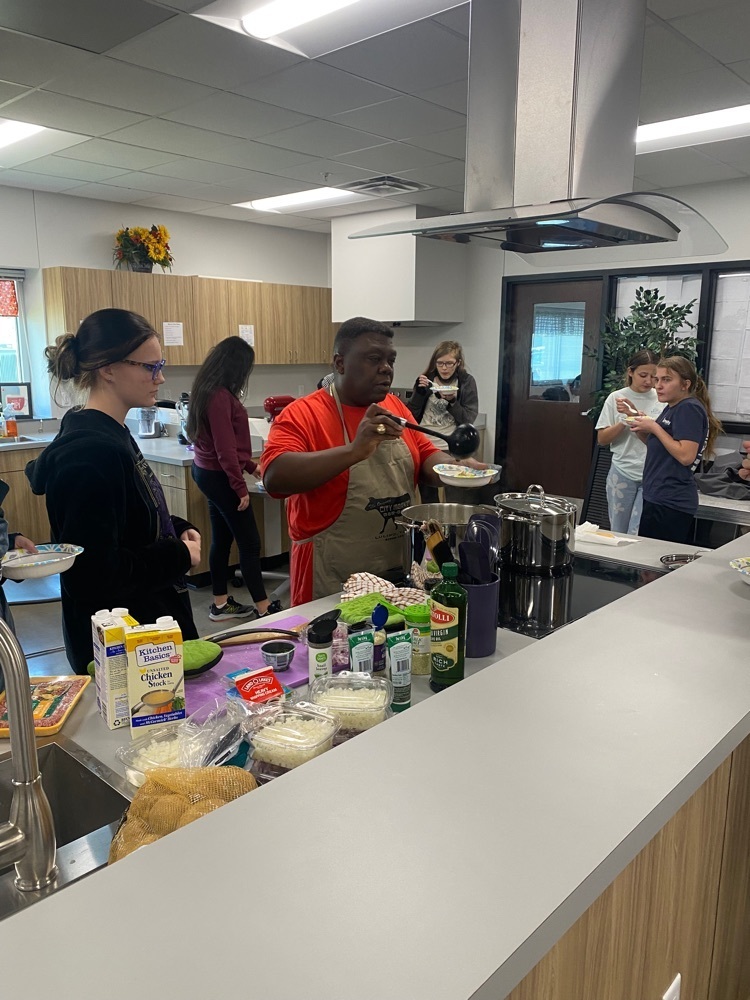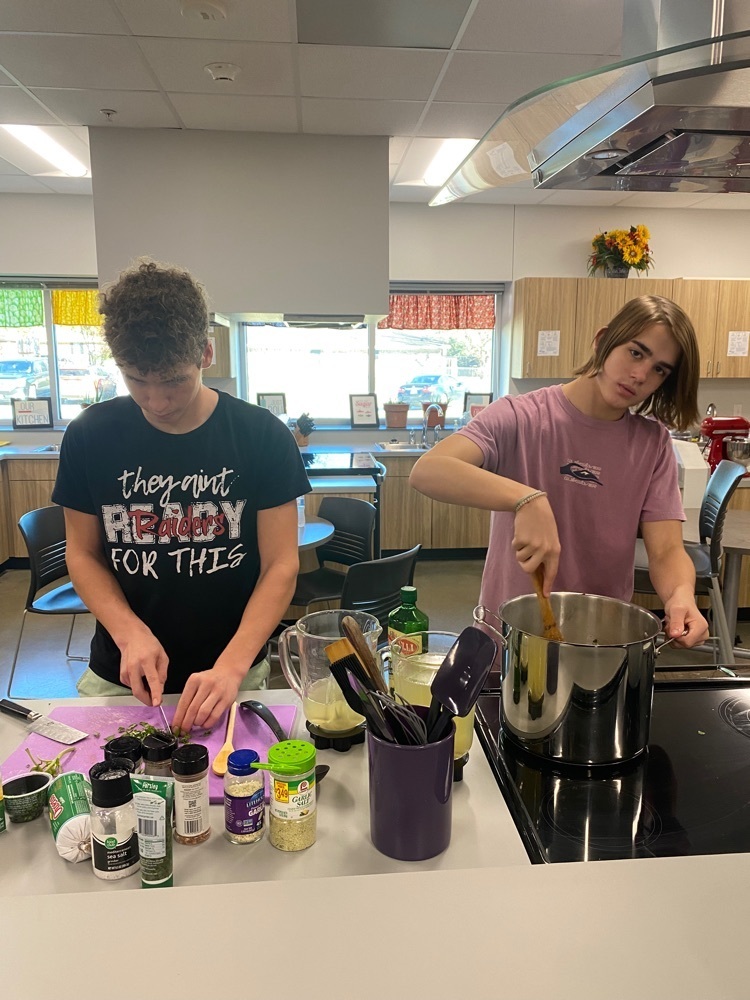 Parents, community member and business owners please complete and submit this brief survey below by Feb. 1, 2023. All responses are confidential. Your input is extremely valuable. Thank you in advance for your participation. Our school district has received CRRSA (ESSER II) and ARP (ESSER III) federal grant funding. The purpose of both of these programs is to help sustain the safe operation of its schools and address the impact of the COVID-19 pandemic on students. We are required to obtain stakeholder input every six months as part of the review process in order to determine the best use of these funds. Stakeholders include students, parents/guardians, community members, teachers, administrators, and other staff members, including representatives for the specific interests of the following student populations: low-income families, students of color, English learners, children with disabilities, students experiencing homelessness, children in foster care, and migratory students.
https://forms.gle/aenaJGgpCA8wN5437

Here is your updated 2022-2023 Red Raider Baseball Schedule.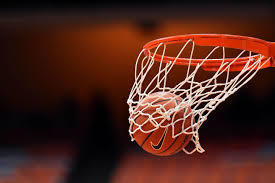 Winnsboro Independent School Board members approved the $3,484,291 quote from C.R. Crawford Construction to begin construction on the WISD Meat Lab during November's regular board of trustees meeting. Once construction is complete, Winnsboro ISD will begin offering meat processing classes in the state-of-the art facility. The facility will allow students to learn different aspects of agriculture and skills that they can utilize after they graduate high school. Construction on the facility is slated to begin before January 1 and should be completed before the start of the 2023-2024 school-year.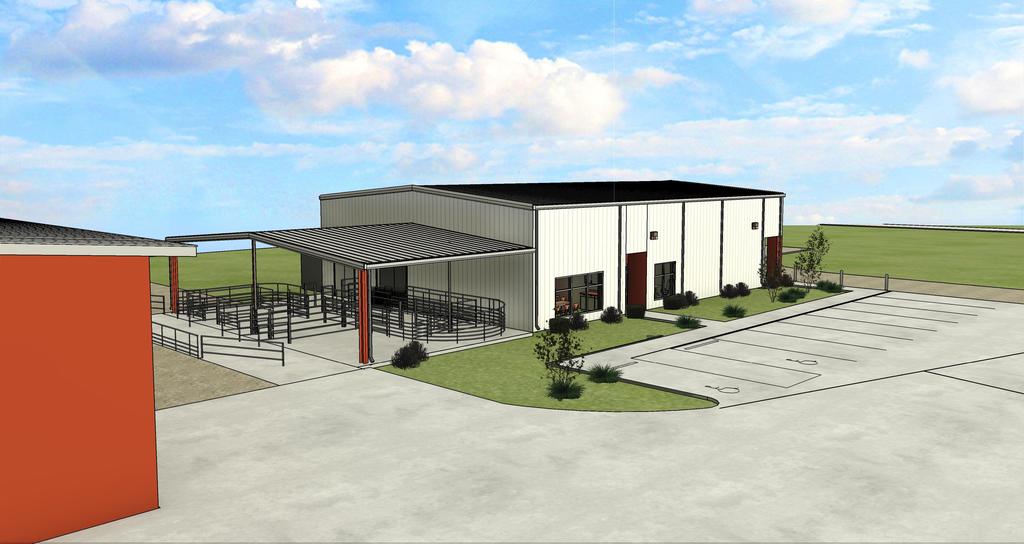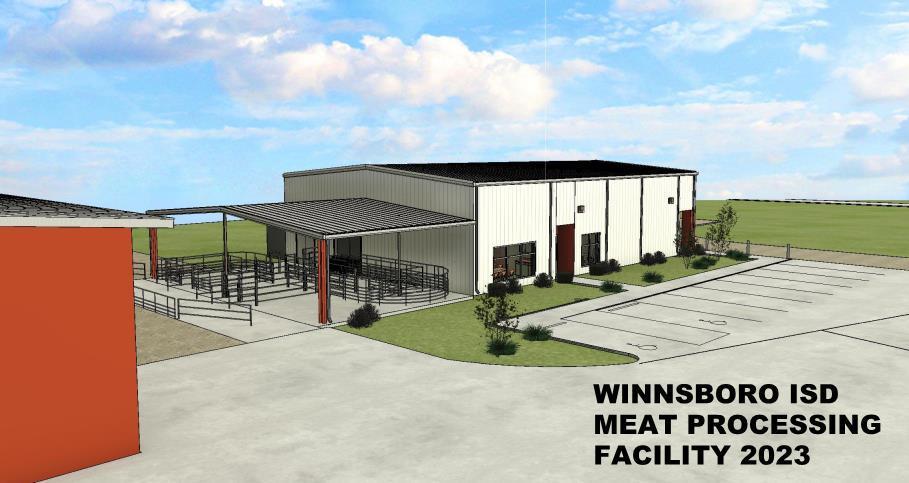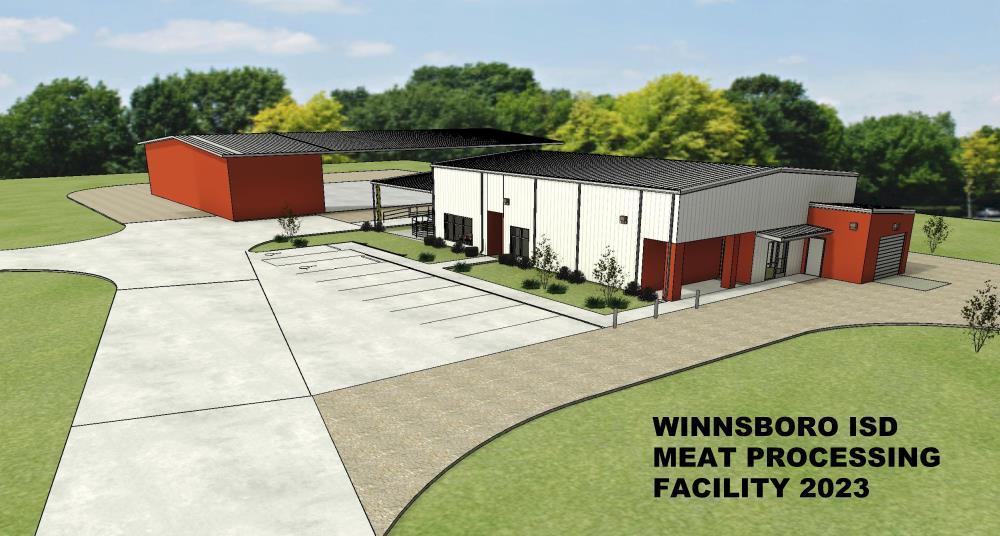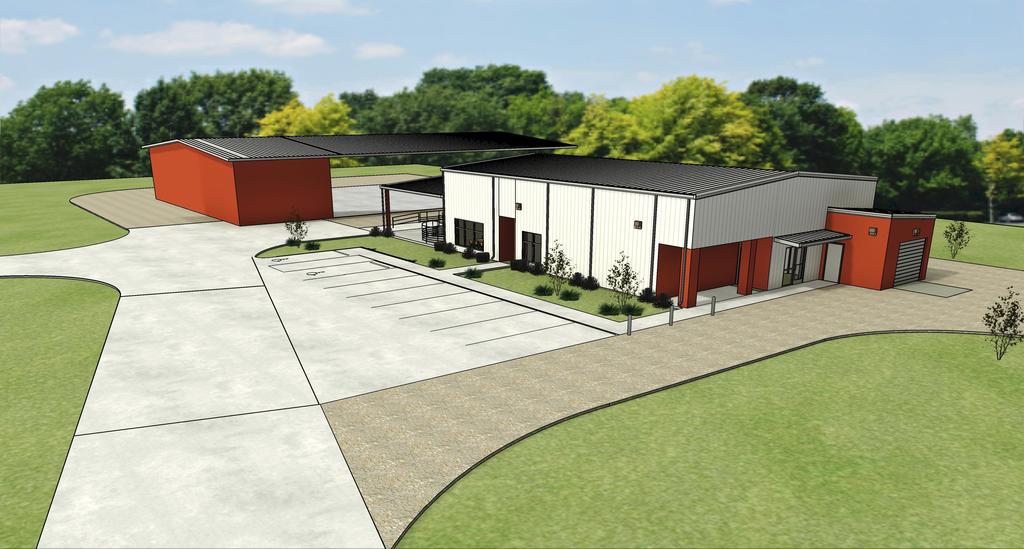 Have a wonderful Thanksgiving!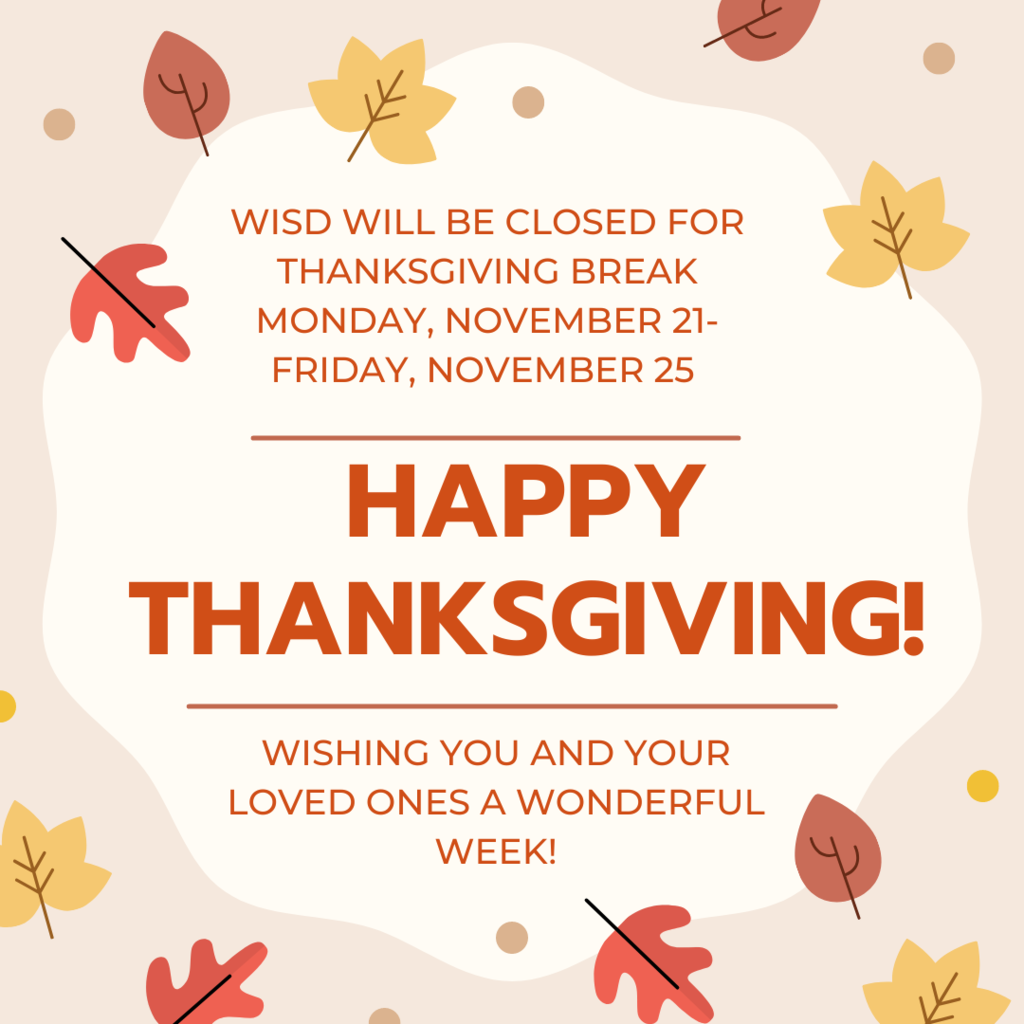 Below is the Clear Bag Policy for Friday night's Rugged Red Football game!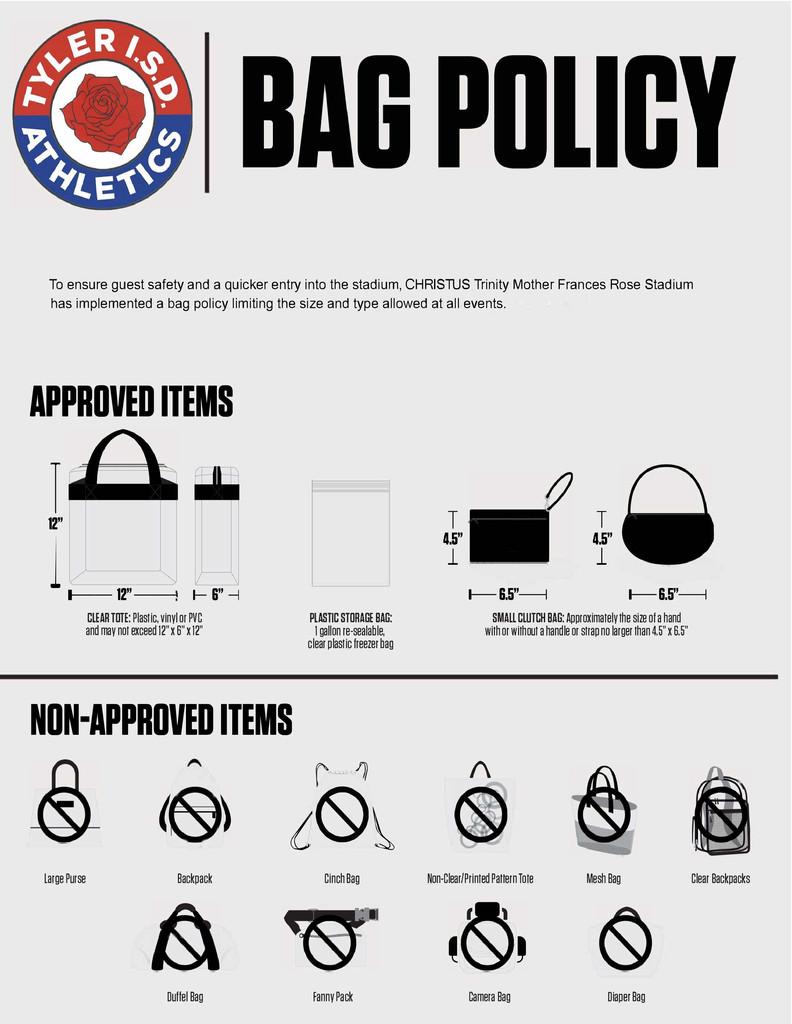 WISD schools will release at 1 p.m. this Friday, November 18 to allow for the district to safely transport our students to all of the WISD activities scheduled for Friday. Have a safe and wonderful Thanksgiving Holiday!